Ikaroa-Rāwhiti
There are two Te Puni Kōkiri Offices in the Ikaroa-Rāwhiti region. These are in Gisborne and Hastings.
Office locations
Our offices can be reached via contact details below.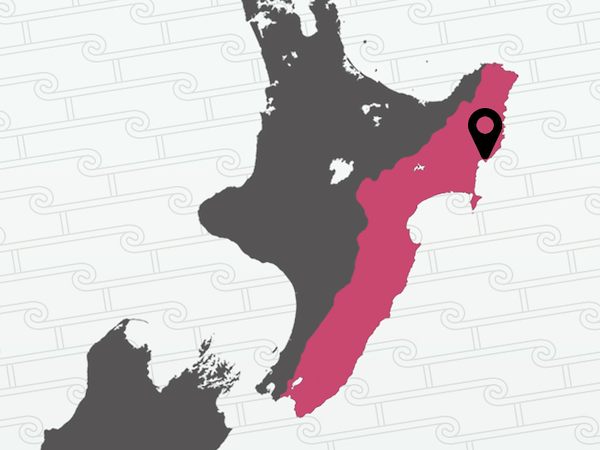 Gisborne
Address

Te Puni Kōkiri House
299 Gladstone Road
Gisborne 4010
Postal address

PO Box 140, Gisborne 4040
P:

E:

F:

0800 875 329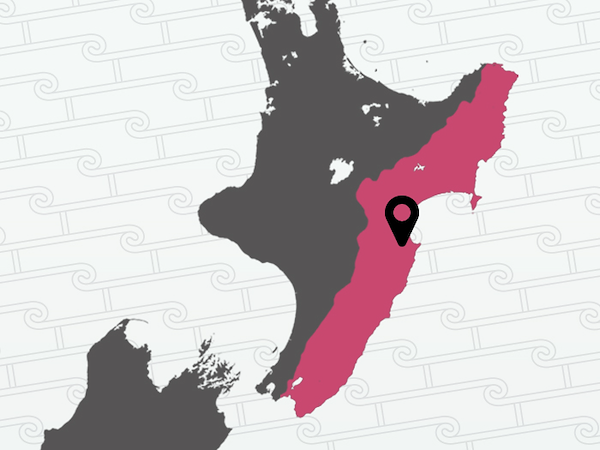 Hastings
Address

303 Eastbourne Street East
Hastings 4122
Postal address

PO Box 1440, Hastings 4156
P:

E:

F:

0800 875 329
Our Rohe
Ikaroa-Rāwhiti is the combination of the two former Te Puni Kōkiri regions Te Tairāwhiti and Takitimu.
The rohe begins north at Potikirua and ends south in the Wairarapa. West it runs inland to Matawai and down to the Tararua and Ruahine ranges.
It encompasses the Tūranganui-a-Kiwa, Te Matau-a-Māui and Wairarapa.
Regional Director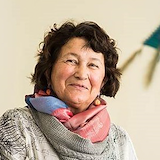 Mere Pohatu
Regional Director, Ikaroa-Rāwhiti
Mere has been a public servant all of her working career with the last 23 years as Te Puni Kōkiri Regional Director for Ikaroa-Rāwhiti. Although being a public servant wasn't her first career choice.
Iwi in our Region
There are 12 iwi represented in Ikaroa-Rāwhiti region:
Ngāti Porou
Te Aitanga A Māhaki
Rongowhakaata
Ngāi Tamanuhiri
Ngaariki Kaiputahi
Rongomaiwāhine
Ngāti Kahungunu ki te Wairoa
Ngāti Ruapani
Ngāi Tūhoe
Ngāti Kahungunu
Rangitāne
Ngāti Kahungunu ki Wairarapa.
The iwi listed have been sourced through a directory of iwi and Māori organisations, Te Kāhui Māngai, and our regional offices. The iwi listed do not necessarily reflect the views of Te Puni Kōkiri. Please do not hesitate to contact us if you have any queries.
About Te Kāhui Māngai
Te Kāhui Māngai (Directory of Iwi and Māori Organisations) gives information on iwi identified in the Māori Fisheries Act 2004, and those iwi/hapū that have begun the process of negotiating settlement of their historical Treaty of Waitangi claims; and mandated Iwi Organisations to represent these iwi/hapū that have been recognised by the New Zealand Government.
You can view Te Kāhui Māngai here http://www.tkm.govt.nz/
Iwi radio stations
Radio Ngāti Porou
Tūranga FM
Radio Kahungunu
Local events and updates
Latest events and updates for this section are listed below.
Working their way to the top with Cadetships

In a smoko room in Hawkes Bay hang a series of framed staff achievements. Plenty more certificates have been proudly added to the walls of this Māori owned contracting firm in the past year, due to the Te Puni Kōkiri Cadetships programme.

Papakāinga hīkoi showcases whānau aspirations

Streams of people filed off busses, into the heat and on to the whenua of the Kurupo-Kaukau whānau in Moteo, Heretaunga. It was the third stop on the papakāinga hīkoi that showcased local papakāinga developments Te Puni Kōkiri has supported since 2015, as a warm up to the National Māori Housing Conference 2021.

A place to heal

When the Aroha Te Rangi Robin whānau moved into papakāinga homes in Kohupātiki they didn't anticipate all the intangible gifts they'd receive.

"Māori Aotearoa living" – the good life in Waipatu

The second stage of the Aorangi Māori Trust Board papakāinga is among those leading the way in home ownership in Hawke's Bay.

Whānau pride restored in Bridge Pā home

A whānau home that has housed 22 tamariki over two generations has taken on a healthier life following critical repairs inside and out.