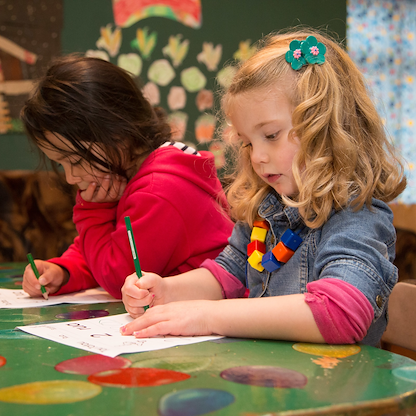 Skills, Learning and Education is one of our five kaupapa, or priority areas.  We work for Māori to be skilled, learned and innovative.
This page contains information and links to resources from Te Puni Kōkiri and across the State Sector.  If you have information that you would like included on these pages, please contact us.
Māori Future Makers

Māori Future Makers originally was created by Te Puni Kōkiri to encourage young Māori and whānau to pursue higher levels of education, training, employment, enterprise and innovation by being better informed about important decisions about education, training and careers.
It is a comprehensive site which profiles inspirational Māori in specialist fields with specific capabilities in careers such as sciences, engineering, construction, communications, architecture and agriculture. It also profiles Māori families in business who have used their collective resources to realise their economic potential through business and enterprise.
Understanding NCEA
Steps to Success is a package of interactive, fun and practical education resources for rangatahi and whānau.  It is part of the Māori Future Makers website. The resources were developed with rangatahi and whānau to ensure they would meet the needs of whānau (regardless of age), and enable whānau to have fun learning about qualifications. 
By using the Steps to Success resources, rangatahi and whānau can improve their understanding of NCEA (National Certificate of Educational Achievement), and make decisions together about the options that learning, education, training, and employment opportunities can provide.
Māori education information
The Ministry of Education is the government's lead agency for education and Ka Hikitia – Accelerating Success 2013–2017 is its Māori education strategy.
The Education Counts website run by the Ministry of Education is the best place to get statistical, research, and other information about education in New Zealand, including contact details for early childhood services, schools, and tertiary institutions.
Educations Counts includes a section specifically on Māori in education statistics.
 Schools and early childhood services information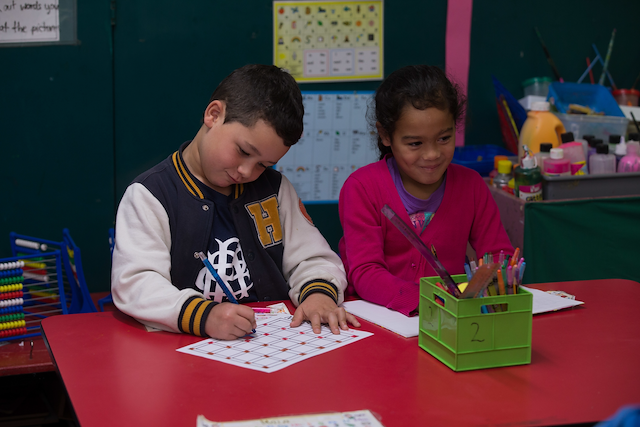 The Education Review Office is the government agency responsible for reviewing and reporting on the education and care of students in schools and early childhood services.
 Its education reviews of schools and kura include looking at how effectively the school promotes educational success of Māori, as Māori.  The information is available under the curriculum section of each school review.
The office also publishes a number of resources, to help inform parents and whānau about the education system and the kind of questions they can ask schools and teachers about their child's progress.
Career information
Careers New Zealand is the government agency leading careers work in New Zealand.
It has a range of resources and interactive tools designed to help New Zealanders along their career journey.
This includes a Jobs database for information on hundreds of different types of jobs including pay, qualifications required (and where to get them) and work opportunities.
Grants, scholarships, and support
Te Puni Kokiri does not offer scholarships or funding, but the sites listed below may be helpful.
If you are an organisation offering scholarships or grants for Māori and wish to be listed on this site please contact us.  Or you can promote your closing dates on Rauika – our online events and opportunities calendar, by visiting the Rauika submission page.
And remember that Iwi or Māori land trusts often provide education grants.  Be sure to ask around your whānau to see what is available.  In most cases, you will need to provide whakapapa information.
Specific Māori scholarships
The Māori Education Trust provides and administers scholarships in education for Māori students.
The Sir Apirana Ngata Memorial Scholarships are available every year for full time study at any New Zealand Polytechnic, Wānanga or University.  These scholarships are administered by Te Tumu Paeroa.
The Ngārimu VC and 28th (Māori) Battalion Memorial Scholarships are available for enterprising, innovative and influential Māori, who meet the criteria and possess characteristics that are identified as being consistent with those of the 28th Māori Battalion.
Scholarship databases
BreakOut lists over 4000 scholarships and grants for:
primary and secondary school students
university and polytechnic students
researchers and fellowships
professional and personal development, and
people looking for a career change
It is a paying service but there are a number of community spaces where you can use Breakout for free. Find out where here.  
Career New Zealand has resources for Māori students looking for scholarships and the Ministry of Education includes links a range of scholarships available to assist people wishing to study in New Zealand's tertiary education sector.
The Scholarships Committee of Universities New Zealand – Te Pōkai Tara administers a wide range of nationally available undergraduate and postgraduate awards.  Many tertiary institutions offer scholarships, including some specifically for Māori students.  Check these out on their individual websites.
For students in Te Waipounamu Te Tapuae o Rehua is a partnership of tertiary institutions working together to increase numbers of Ngāi Tahu, and Māori katoa, participating and achieving within the South Island's tertiary education sector. 
Scholarships linked to specific careers
Ngā Karahipi Uru Rākau – Forestry Scholarships.  Ministry for Primary Industries is offering scholarships for Māori and/or female students enrolling in a Bachelor of Forestry Science or Bachelor of Engineering (Hons) in Forest Engineering.
TeachNZ offers a variety of scholarships focused on areas where teachers are most needed.
Kia Ora Hauora is a Māori Health workforce development programme aimed at students and current health sector workers to promote health careers as a great career choice. Students can access health careers information and a scholarships data base.
The NZICA Ngā Raumanako Māori Scholarship was developed under the Leading Light Scholarship programme in conjunction with Ngā Kaitatau Māori o Aotearoa (National Māori Accountants Network). The scholarship assists a young Māori student to excel in accounting and contribute to the successful economic development of the Māori community.
The Reserve Bank of New Zealand offers two scholarships for students studying Economics, Finance and Banking at a New Zealand University including a Māori and Pacific Islands Scholarship.