Our young people are the leaders of tomorrow, and Te Puni Kōkiri is committed to supporting rangatahi Māori to reach their full potential.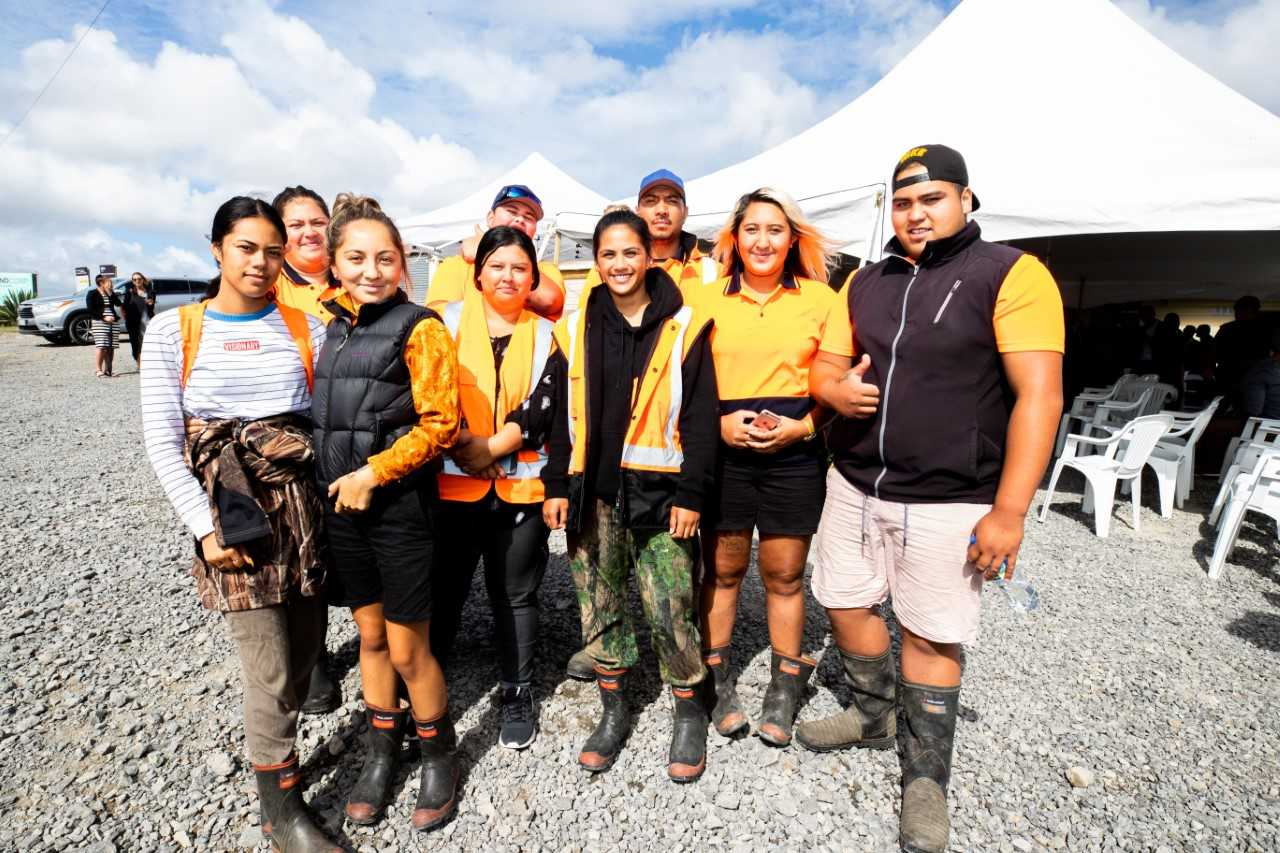 Investing in our future leaders
We are teaming up with whānau, community leaders, providers, other government agencies community leaders and employers all over the country to assist our young people on a pathway to further education, training and employment.
Check out the links below to learn more about the mahi we do with rangatahi throughout Aotearoa.
Events and Updates
Latest events and updates for this section are listed below.
Building lives through Māori cadetships

Building business owner, Jarrod Tua (Ngā Puhi), didn't waste time when he had to down tools during the COVID-19 lockdown. He swapped his hammer for a computer and successfully applied for Te Puni Kōkiri funding to support four new cadets.

Taranaki maara kai nourishing body, mind and soul

It's not unusual for a garden to grow kai. But what about maara that also grow language and communities? That is exactly what is blooming under the watchful gaze of maunga Taranaki in Te Taihauāuru.

Jus Action 2019 Conference

Date: 01 October 2019 to 02 October 2019

Just Action 2019, The Salvation Army's social justice conference will be taking place next Tue 1 to Wed 2 Oct in Wellington

Registration required
Organiser: The Salvation Army Social Policy & Parliamentary Unit

Pae Aronui graduate excited for future

Ko Hikurangi te maunga, ko Waiapu te awa, ko Horouta te waka, ko Mangahanea te marae, ko Ngāti Porou to iwi, ko Walter Taingahue ahau.

Skills learned from Pae Aronui course saves participants' nana

Two rangatahi are extremely grateful to the tutors at Vertical Horizonz for the first aid and CPR skills that aided them to save their Nana's life during a heart attack.