Our young people are the leaders of tomorrow, and Te Puni Kōkiri is committed to supporting rangatahi Māori to reach their full potential.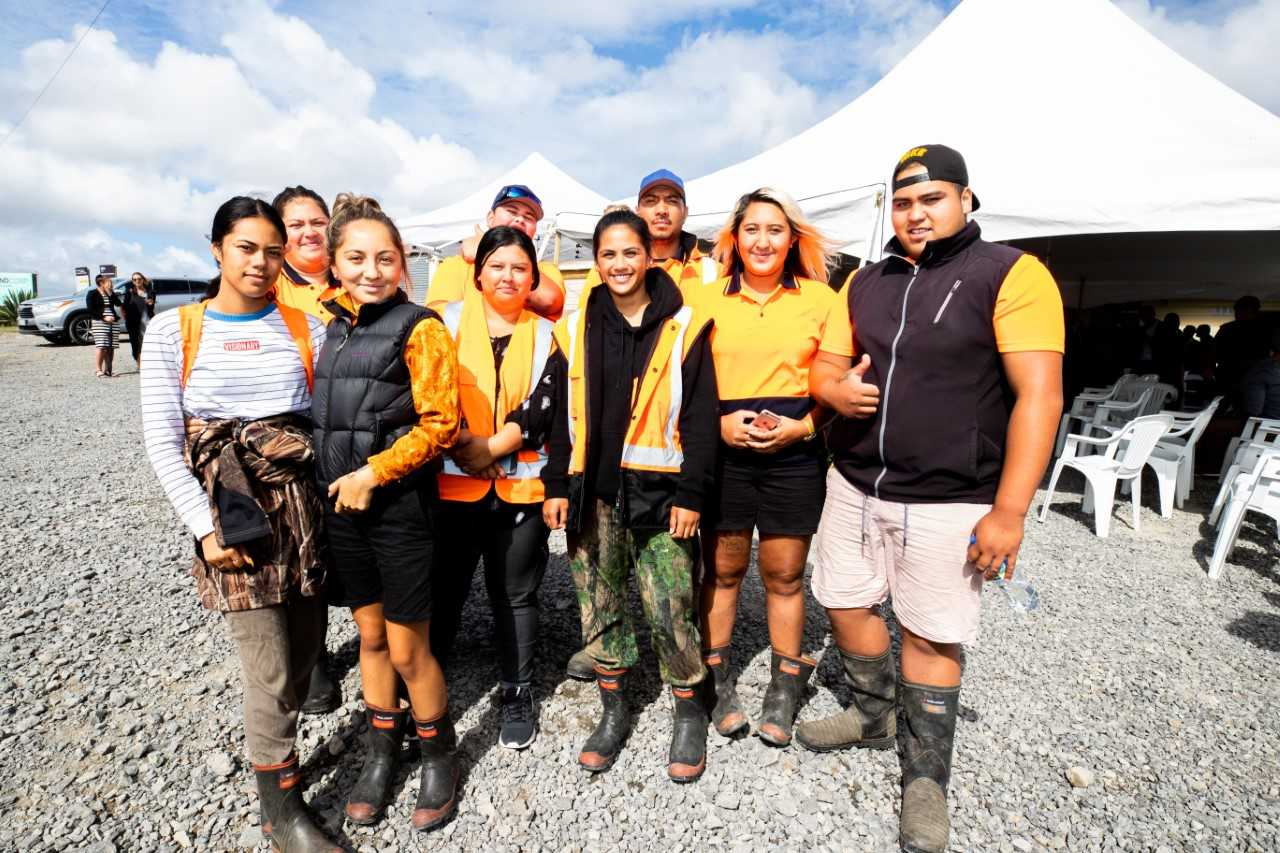 Investing in our future leaders
We are teaming up with whānau, community leaders, providers, other government agencies community leaders and employers all over the country to assist our young people on a pathway to further education, training and employment.
Check out the links below to learn more about the mahi we do with rangatahi throughout Aotearoa.
Events and Updates
Latest events and updates for this section are listed below.
New whenua development calls people home

On a brilliant sky-blue day, whānau gathered on their ancestral land near Te Araroa on the East Cape to plant more than 1300 lime trees.

Opening new doors for Māori storytellers through Cadetships

When Taika Waititi took home an Oscar at this year's Academy Awards, indigenous storytellers came under the global spotlight. The owner of a Māori creative agency wants to sustain that focus, by supporting other 'creative natives' to tell their stories to the world. He has found a way to do that through the Te Puni Kōkiri Cadetships programme.

Kaimahi provided tools to grow Māori leadership

Māori kaimahi at a civil infrastructure company are trading in their hard-hats and high-vis gears once a month, for book-work and presentations as they embark on a cadetships programme designed to grow their leadership potential.

Intern programme cultivating strong Māori leaders

Inspired by a legacy left by her parents, Maia (Maizy) Te Koha (Ngāti Porou, Ngāpuhi, Ngāti Tamaterā) is embarking on her own journey in the Public Sector as a Policy Advisor at Te Puni Kōkiri.

Building lives through Māori cadetships

Building business owner, Jarrod Tua (Ngā Puhi), didn't waste time when he had to down tools during the COVID-19 lockdown. He swapped his hammer for a computer and successfully applied for Te Puni Kōkiri funding to support four new cadets.