Investment Strategy
The Te Puni Kōkiri Investment Strategy for 2018-21 sets out the approach of the Network and its medium term priorities. Download the Investment Strategy here [PDF, 973KB].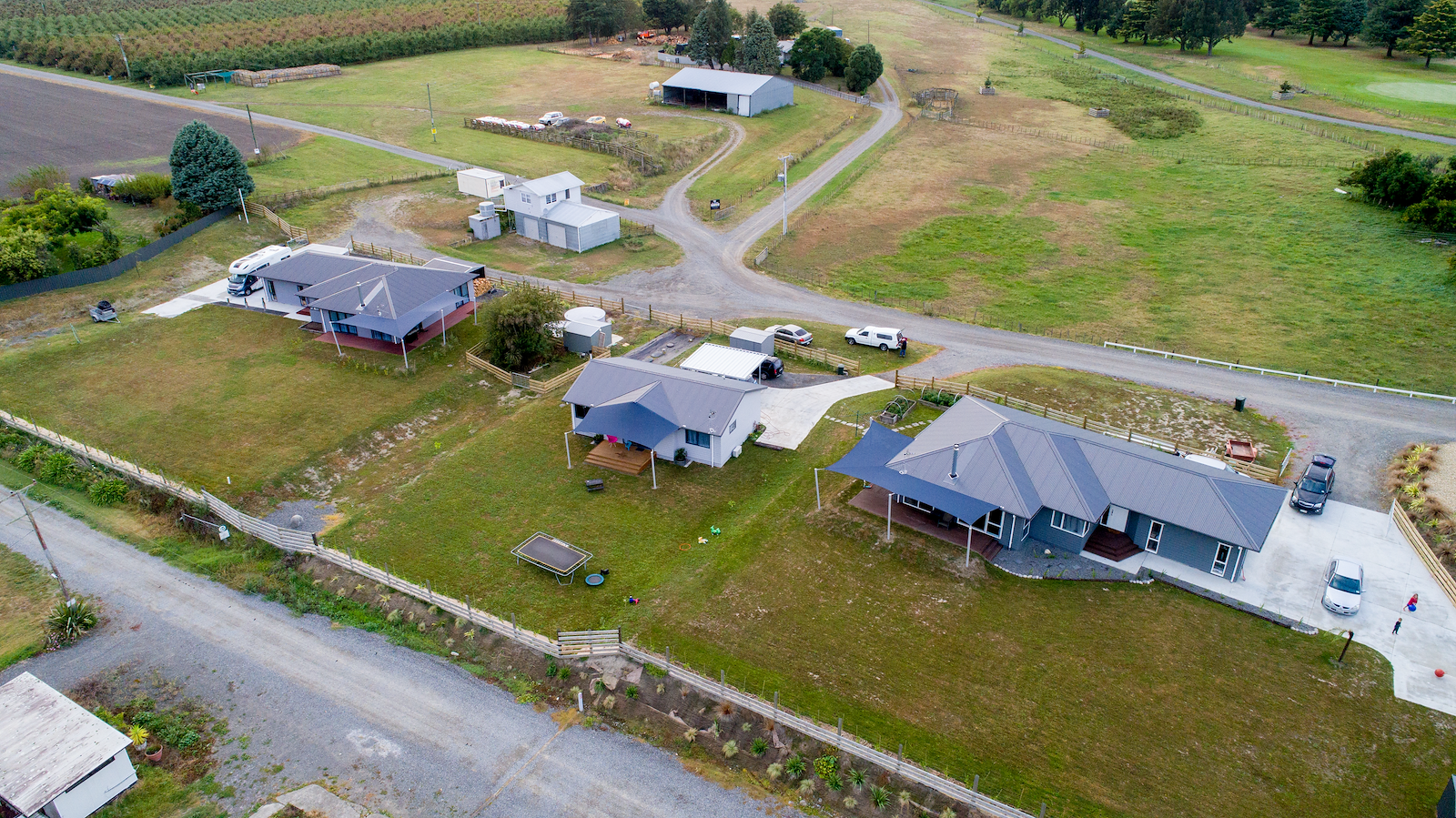 Evaluation
This report presents the findings of an independent evaluation of the Te Puni Kōkiri Housing support, undertaken by Litmus Limited in 2017.

It outlines the investment made by Te Puni Kōkiri in 2015-2017 and discusses the early impacts of that investment.

Key findings include (as at June 2017):
Investment of $40.7 million in 158 Māori housing projects
63 affordable housing units funded, with 11 housing units complete
Infrastructure support for 182 whānau homes
42 papakāinga development and infrastructure support projects funded
Support for 15 emergency housing projects
387 urgent and essential whānau home repairs complete
108 building condition assessments complete
43 capability building projects funded, including 24 project capability initiatives, 86 workshops to increase whānau knowledge about housing issues, including papakāinga development, and 14 papakāinga feasibility studies.
Go to the Impact Evaluation of the Māori Housing Network report.
Latest Reports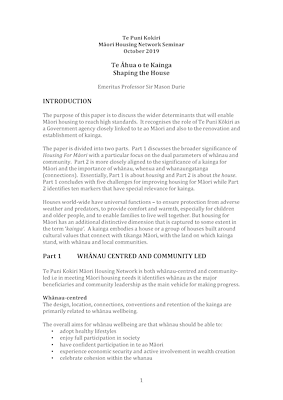 Te Ahua o te Kāinga – Shaping the House
Emeritus Professor Sir Mason Durie discusses the wider determinants that will enable Māori housing to reach high standards. 
Part 1 discusses the broader significance of Housing For Māori with a particular focus on the dual parameters of whānau and community. It concludes with five challenges for improving housing for Māori.  Part 2 is more closely aligned to the significance of a kainga for Māori and the importance of whānau, whenua and whanaungatanga (connections).  It identifies ten markers that have special relevance for kainga. Essentially, Part 1 is about housing and Part 2 is about the house.  October 2019
Te Ahua o te Kainga - Shaping the House [PDF 750KB]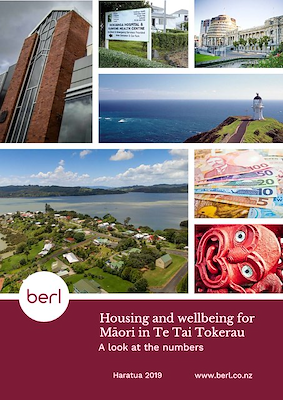 Māori Housing Supply and Demand in Te Tai Tokerau
Te Puni Kōkiri, the Ministry of Social Development and Housing New Zealand commissioned research to look at the Māori housing supply and demand in Te Tai Tokerau. A set of four reports provides comprehensive baseline data and a fifth report summarises the key findings.
Go to the Māori Housing Supply and Demand in Te Tai Tokerau report.