What we do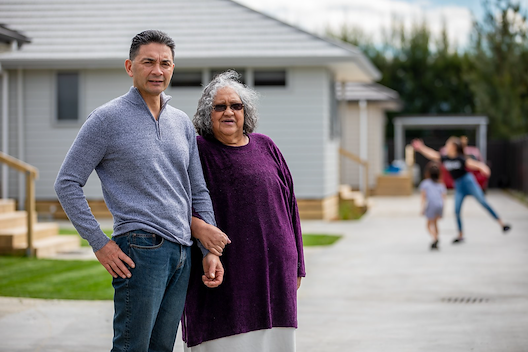 We provide grants for supporting the following aspects of building new homes.
Click the links for more details:
A 'papakāinga' in the context of Te Puni Kōkiri investment refers to a group of three or more houses on whenua Māori and functioning an intentional 'community' in accordance with tikanga Māori. It may include broader support and occupant involvement. The focus of Te Puni Kōkiri investment is on small scale papakāinga, generally ten houses or fewer. Larger scale papakāinga developments may be supported by the Ministry of Housing and Urban Development (MHUD).
The table below outlines what funding support is available from Te Puni Kōkiri.
Funding type >>

Papakāinga:
Affordable rental housing 1

Yes
Yes
Yes

Papakāinga:
Owner-occupied housing 2

Yes
Yes
No

Single owner-occupied home 3

No
Yes
No
Notes
Papakāinga - Affordable rental housing: for rōpū Māori who wish to own and provide affordable rental housing for whānau.
Papakāinga - Owner-occupied housing: for whānau who wish to live in a papakāinga where the homes will be owned and occupied by whānau, generally with a Māori Land Court registered Licence to Occupy. Whānau will borrow/finance the house construction themselves.
Single owner-occupied home: private housing on whenua Māori.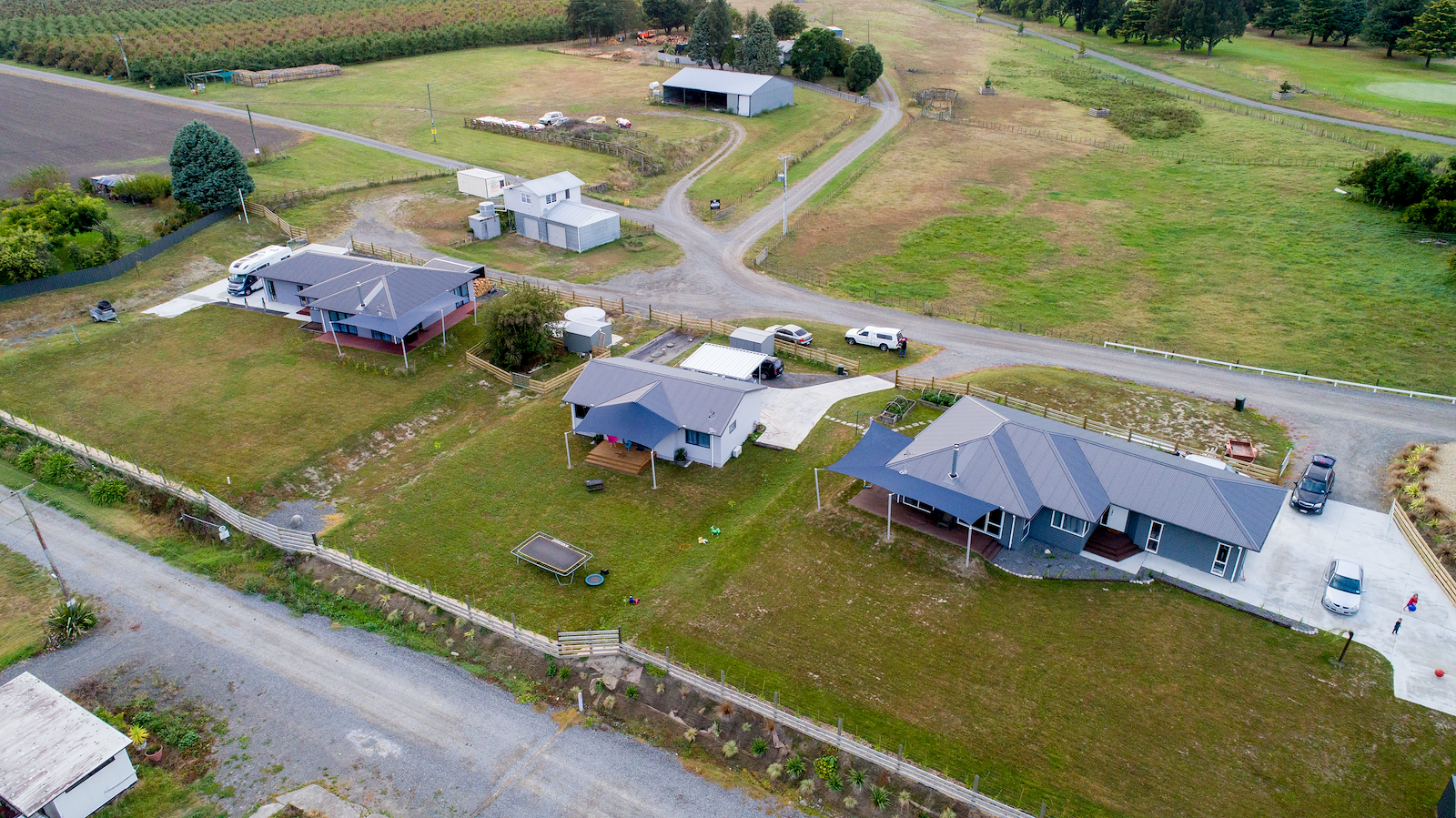 Resources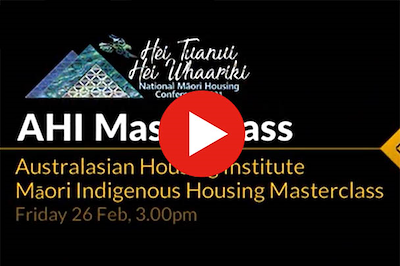 The Papakainga Development Process
A video of the papakainga masterclass from the February 2021 National Maori Housing Conference, sponsored by the Australian Housing Institute (AHI). Paora Sheeran (Sheeran & Associates) provides a "Papakainga Development 101" for whānau and rōpū interested in finding out how to progress their housing aspirations on their whenua.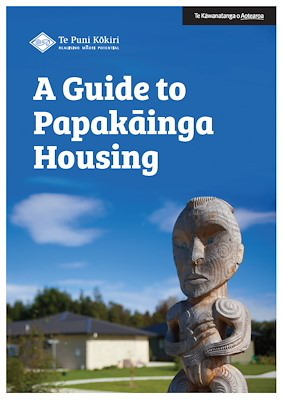 Guide to Papakāinga Housing
The 'Guide to Papakāinga Housing' provides an overview of the papakāinga development process including the steps. Usually preceding this step is a completed project feasibility.
Papakāinga toolkits
Councils and regions have developed their own Papakāinga Toolkits to assist whānau and rōpū with their planning. These resources provide greater detail on the steps to develop a papakāinga. They are both generic and recognised by the organisations that have supported their development.
Need more info, or want to apply for funding?
Click here to register a housing enquiry with a regional office near you.
For more information on your whenua go to the Tupu website.
The IRD Māori Land Trust page provides information on trustee's tax obligations, including grant income.
For more information on what funding is available and what has been delivered go here.
Events and Updates
Latest events and updates for this section are listed below.
Papakāinga: Bringing whānau back to Maungatautari Maunga

Under the gaze of Maungatautari maunga near Cambridge lies a 10-home papakāinga that has been years in the making for Ngāti Korokī Kahukura iwi.

Papakāinga benefits amplified in COVID-19 lockdown

Tucked away in a quiet cul-de-sac in Waipatu Hawkes Bay, the Apatu-Wilson whānau are happy and safe spending lockdown in their whare that lies within their whānau papakāinga.

Re-shaping the future of Māori housing

Māori housing received a major boost in this year's Budget. The Whai Kāinga Whai Oranga $380 million investment allows iwi and Government to expand existing programmes and look at new models for delivering Māori housing.

Papakāinga hīkoi showcases whānau aspirations

Streams of people filed off busses, into the heat and on to the whenua of the Kurupo-Kaukau whānau in Moteo, Heretaunga. It was the third stop on the papakāinga hīkoi that showcased local papakāinga developments Te Puni Kōkiri has supported since 2015, as a warm up to the National Māori Housing Conference 2021.

A place to heal

When the Aroha Te Rangi Robin whānau moved into papakāinga homes in Kohupātiki they didn't anticipate all the intangible gifts they'd receive.