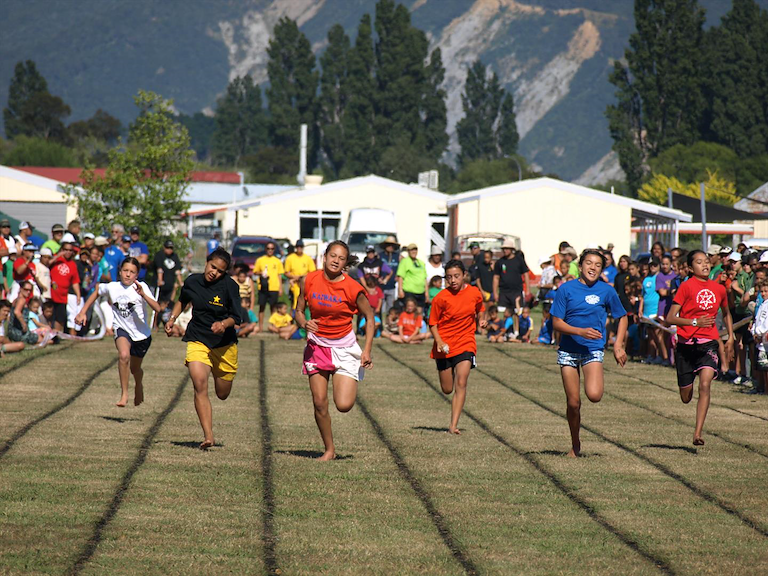 This 1-day event is a time to celebrate family values and kinship in a fun atmosphere of friendly competition and healthy lifestyle.
Description
Te Runanganui o Ngati Porou has organised the annual Ngati Porou Inter Marae Sports Festival since 1995. The Festival is an icon for those families coming home for the Christmas break and is becoming more popular every year. The 2016 Festival was hosted by Te Whanau a Hinerupe in Te Araroa and attracted over 4000 people, and we expect that the festival in years to come will attract the same numbers and more. To our knowledge this is the only Iwi sports festival run on this scale, this was reaffirmed by the 2006 festival being nominated and winning the 2006 Maori Sports Award for Community Initiative.
This event is organised by Te Runanganui o Ngati Porou.
Venue
Ngata Memorial College
1 College North Rd
RUATORIA
Contacts
To get in touch with the event organiser:
---
Disclaimer: Whilst best endeavours have been made to ensure the accuracy of this information it was submitted to Te Puni Kōkiri by the event organiser and they are responsible for its accuracy.