The Executive Team of Te Puni Kōkiri is Chief Executive Dave Samuels, Deputy Chief Executives, and Chief of Staff.
Executive Team - Terms of Reference
The Executive Team will focus on strategic leadership, organisational governance and organisational performance and supports the Chief Executive by:
setting the strategic direction and priorities for Te Puni Kōkiri;
ensuring Te Puni Kōkiri delivers on those strategies and goals by allocating resources, monitoring the organisation's performance and accounting for the use of publicly funded resources;
ensuring Te Puni Kōkiri as a whole has the capacity and capability to meet it's objectives. This includes our mua (strategy), kaupapa (core drivers), rawa (services), tikanga (policies), whakapapa (our past), taonga (our assets) and mana (the platforms on which we stand with confidence, dignity and authority); and
providing advice on key matters of government and Iwi, hapū and whānau Māori-related public policy and implementation.
The Executive Team will be collectively responsible and ensure we are accountable to each other and to the Chief Executive.
Toihautū | Chief Executive – Dave Samuels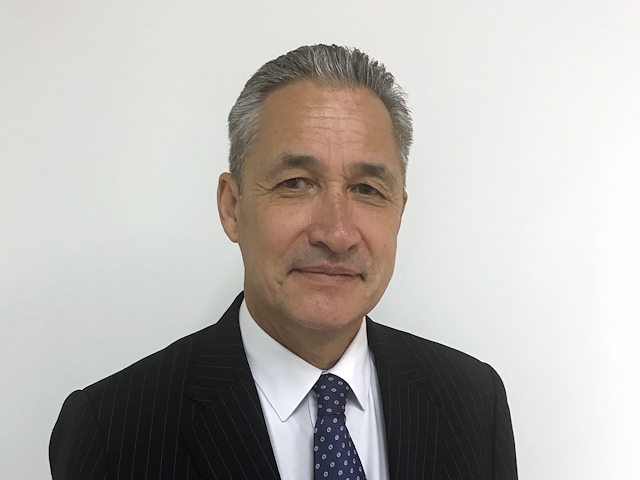 Dave (David) Tokohau Samuels is a seasoned public service leader with strong ties to iwi, hapū and whānau Māori. He comes to Te Puni Kōkiri after working in the international arena for the past five years growing trade and market access in New Zealand's primary industries in the Middle East and Asia. 
He has a strong background in policy and economic development including leading the Policy unit at Te Puni Kōkiri from 2005-2012. During his time as the Policy Director, he led successful initiatives to bolster Māori economic and business development and the development of the Māori Economic Strategy and Action Plan "He kai kei aku ringa" which was released in 2012.
He began his career as an infantry officer in the New Zealand Army, where he was awarded a commendation by the United Nations Commander Suai, East Timor for effective relationship management. He has led Army teams of up to 150 while serving in the New Zealand Defence Force, including internationally.
He hails from Waikato-Tainui and Te Whakatōhea and holds a Master of Public Administration degree (with Merit) and a Master of Philosophy (Humanities and Social Sciences) in Defence and Strategic Studies. 
Manahautū Tuarua | Deputy Chief Executive, Strategy and Special Projects, and Deputy Chief Executive Responsible for Whānau Ora – Hamiora Bowkett


Chief of Staff, Office of the Chief Executive – Steven Sutton


Manahautū Tuarua | Deputy Chief Executive, Investment – Karen McGuinness (Acting)


Manahautū Tuarua | Deputy Chief Executive, Organisational Support – Fiona McBeath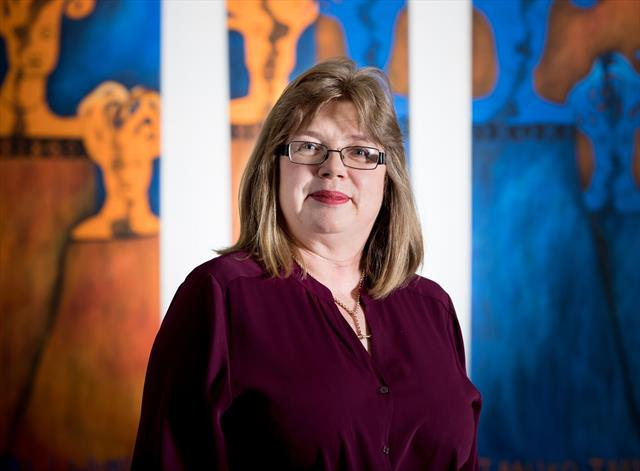 Fiona McBeath is the Deputy Chief Executive – Organisational Support at Te Puni Kōkiri.
She has had a lengthy career in support, policy and operations in the public service, mainly working with the primary sector industries. Her roles have included significant organisational change design, management and implementation; overseeing the initial establishment of the Primary Growth Partnership - a government-industry initiative that invests in research and innovation to boost the economic growth and sustainability of New Zealand's primary sectors.
Prior to taking up her role at Te Puni Kōkiri she was Director of Operational Programmes at the Ministry for Primary Industries where she was responsible for leading operational analysis, frontline training, intelligence, and business support for biosecurity and compliance. It is here Fiona gained her passion for protecting Aotearoa for our future generations and understanding the important role we all play in that.
Fiona holds an Executive Masters in Public Administration from Victoria University, Wellington. She was one of the first graduates from the Australia New Zealand School of Government (ANZSOG) established to teach strategic management and high-level policy to public sector leaders.


Manahautū Tuarua | Deputy Chief Executives, Policy Partnerships – Hiria Pointon (Acting)
Manahautū Tuarua | Deputy Chief Executives, Regional Partnerships – Rachel Jones and David Ormsby (Acting)