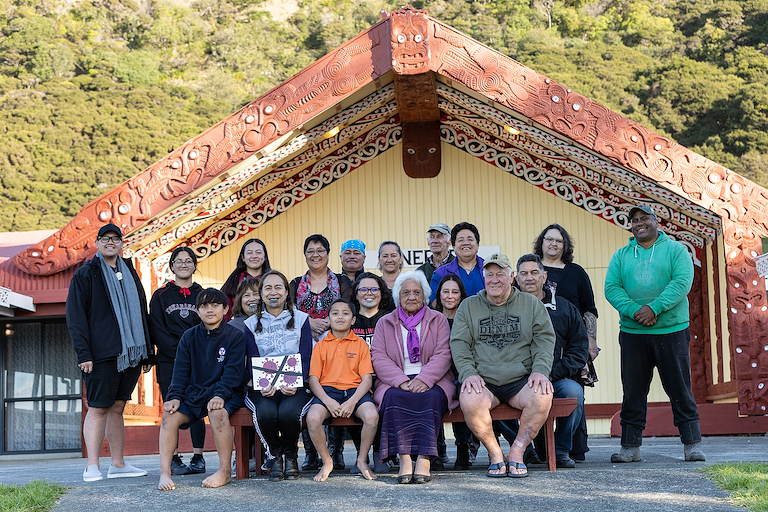 Whānau from Te Araroa and Te Wharekahika in the East Cape are at the centre of our new Karawhiua TV advertisement to encourage Māori to get vaccinated.
Ani Pahuru-Huriwai, Trustee of Te Aroha Kanarahi Trust, says the community is acutely aware of how devastating COVID-19 could be. The mass graves from the Spanish flu in local urupā are a constant reminder of the damage an epidemic can cause.
"We hold the memories in our mokopuna who carry names like Matekino, Materoa that serve as a reminder of the big illness, the long illness. If COVID came here, our community would be decimated. It's a no brainer – vaccination is our best defence," she says.
Local teacher, Kararaina Ngatai-Melbourne, has been at the heart of the mobilisation, making sure whānau have access to quality information about the vaccine and promoting its uptake and coordinating the people who starred in the advertisement.
"It's my contribution. We are keeping our little town safe. What we do as individuals affects us all nationally and globally. Last year we looked after our pakeke and whānau in need who were struggling, who had lost their income. We just did all we could. The advertisement was just another part of that.
"We've had amazing feedback for the ad. We are very determined that COVID-19 doesn't come here, and through the advert we hope to be 100% vaccinated," Kararaina says.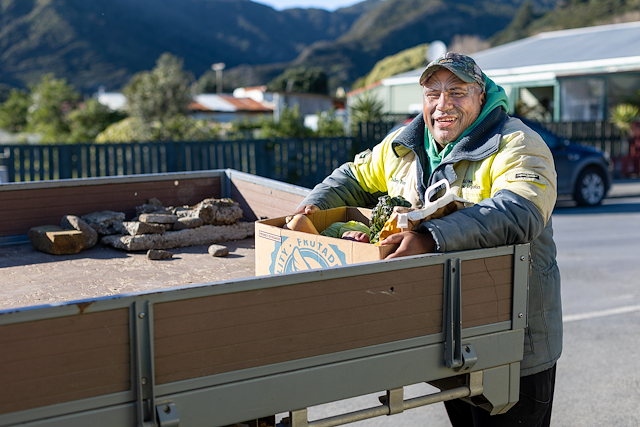 Her words are echoed in a series of social media videos that complement the ad. As Robin Hapeta puts it, "the nannies are doing it, the papas are doing it, aunties and uncles are doing it. It's the way to protect yourself."
The Karawhiua campaign, anchored by the website and supported by the first TV ad Ruthie's story, was launched in May this year. It is estimated that more than a quarter of a million Māori adults viewed the ad.
The website provides a trusted source of information on the vaccine and where to get vaccinated, with over 75,000 visitors to date. Resources such as videos and posters are available for community organisations and others to customise and repurpose for their own local campaigns.
"Be a doer! Karawhiua" is led by Te Puni Kōkiri and co-delivered with Te Hiringa Hauora - Health Promotion Agency. Iwi and other Māori communications specialists inform the campaign strategy and content.