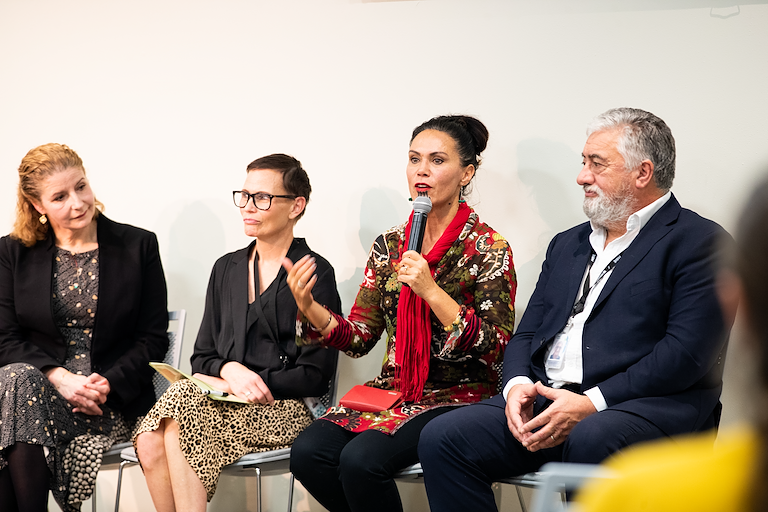 Progressive procurement means government buyers of goods and services stretching their gaze beyond price, to wider social and public value in communities.
Te Kupenga Hao Pāuaua, the Progressive Procurement Project is being led by Te Puni Kōkiri and Ministry of Business, Innovation and Employment and was announced in November last year.
The initial focus of the policy is Māori businesses. It combines elements of social procurement, increasing supplier diversity and reducing barriers to engaging in government procurement processes and includes a 5% minimum target of government agencies annual contracts being with Māori businesses.
Project lead Kellee Koia says the government is spending over $50 billion a year on procurement of goods and/or services and this buying power can accelerate the economic recovery for Māori businesses.
"This policy is really inspiring as it has the potential to build a legacy for whānau Māori. All the tender requirements remain and it's not a promise to secure business, but it's a market-access opportunity."  
"There are some amazing Māori businesses already partnering with government agencies to do great things in this space," she says. 
Passionate Te Puni Kōkiri kaimahi are leading workshops with government agencies and Māori businesses to get them on the waka. To date, the team have had one-on-ones with over 100 government agencies and the regional Māori business forums are now hitting double digits.   
During these workshops the team are fielding questions from businesses about the benefits of getting tender ready for government contracts, but also the realities of navigating the complex procurement environment.
One South Auckland hui saw a diverse range of Māori entrepreneurs and businesses from a one-man operation painter, a construction husband and wife team, a communications consultancy, to a waste solutions business with huge international contracts.
Award-winning Māori business Height is one of those businesses. As project experts in large infrastructure projects and complex procurement CE Warner Cowin knows the challenges. He's gone from a two-person operation to a multimillion-dollar business that helps other businesses bid for work.
"Sometimes it's a lack of confidence in knowing the process and other times it is understanding the value you add. Scalability for some Māori businesses is another issue and often there's a balance from a work and whānau perspective."
Warner says his Auckland based company wants to create opportunities for Māori and Pasifika businesses through their work.
Panellists at Progressive Procurement brunch in May 2021 talk to government agencies about the wider social and public value of engaging Māori business. (L-R Andrea Morton, Kainga Ora; Ruia Hall, Te Puni Kōkiri; Ariana Paul, Amotai; and John Doorbar NZ Business Number).