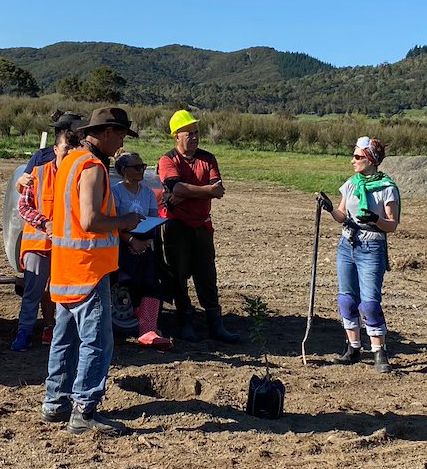 Chair of Te Rimu Trust, Richard Clarke says he was overwhelmed with the 50 - 60 volunteers who turned up last weekend to establish the first part of their Limery.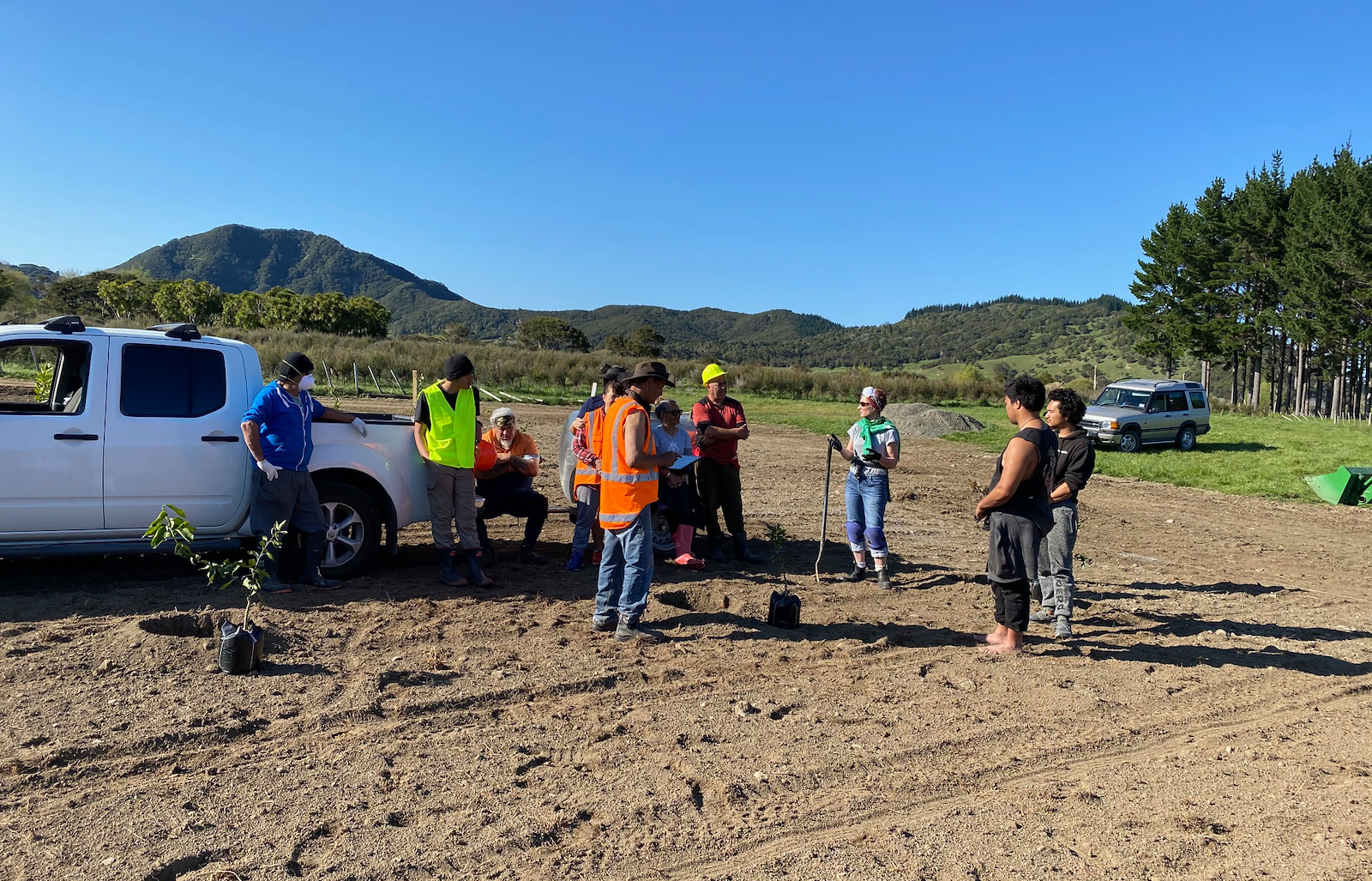 "I was blown away with the turn-out. We had whānau travel from all over Aotearoa to be here including my 86-year-old sister from Auckland and whānau from Wellington and Christchurch."
The Spring planting began with karakia and an induction for the whānau volunteers. Richard says while they had a digger drilling the holes it was still tricky work as each tree needed a feed of compost and a supporting stake. 
While there were still 300 trees left to plant in Stage 1 of the development, Richard says, "It was immensely satisfying looking back at the rows of newly planted trees and seeing what we had achieved".
"It's one of the days we will always remember."
Funding for the 20-hectare citrus orchard came from the Provincial Growth Fund (PGF) and the Māori land trust has worked with Te Puni Kōkiri over the past two years to explore development and investment opportunities. A land capability report and the business case for the citrus orchard were funded by the Whenua Māori Fund.
Richard says the trustees chose limes because there are a high value crop and the micro-climate on the East Cape provides perfect growing conditions.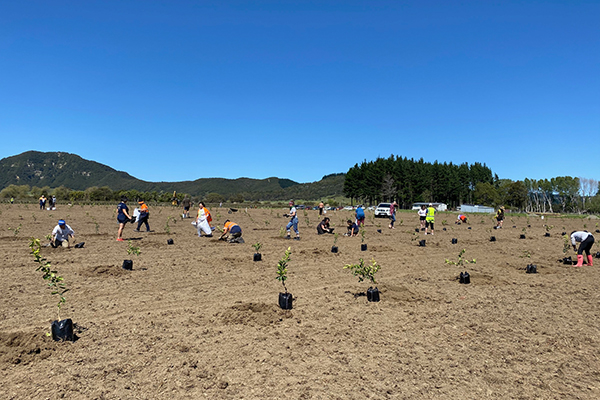 "Once the orchard is established, we'll be the largest lime producer in the country. We already have a contract with the Wairoa Limery for supply."
Te Puni Kōkiri Ikaroa Rāwhiti Regional Manager, Mere Pohatu, says, "It is tremendously exciting for our regional staff to see this project take off. The citrus orchard is just one of the many ideas Te Rimu Trust has to stimulate a more prosperous community."
Te Rimu Trust looks after the collective interests of large tracts of land near Te Araroa. Karakatūwhero River runs through the blocks and on the eastern boundary stretches out to the coastline of Te Moananui-ā-Kiwa (the Pacific Ocean).
Richard says other ideas in the pipeline include converting 92 hectares of marginal land into native bush, establishing a native nursery and building an aerodrome approximately 3 kilometres from Te Araroa.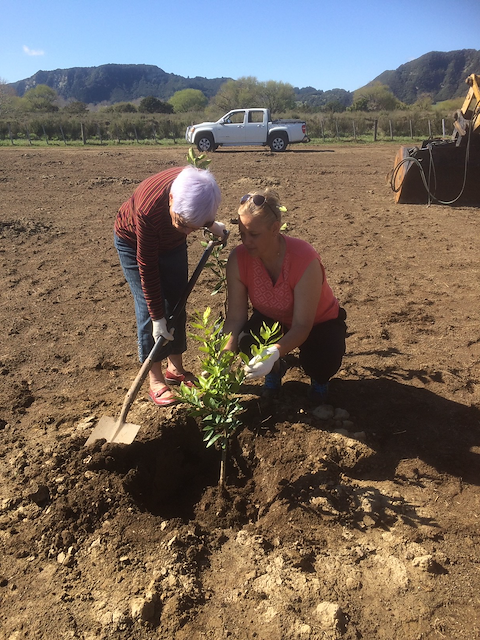 "Diversifying the use of our whenua means we can unlock economic potential, create jobs for local whānau, upskill people in the community and support the environment."
In the meantime, the whānau will be looking forward to planting a further 2500 citrus trees next year and returning for the first commercial harvest in three years.
Richard says he is buoyed by the response from whānau last weekend.
"Most of the whānau who came home want to connect more with their whenua. The land is a touchstone to bring us all together", he says.