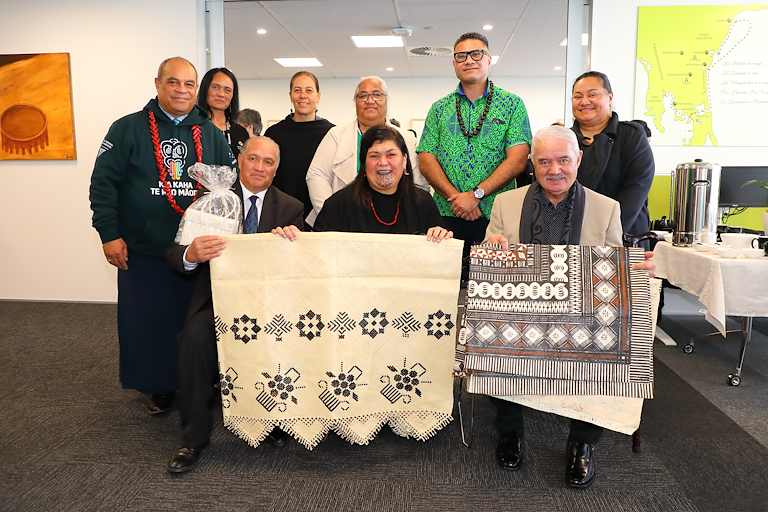 Minister Mahuta said both ministries co-locating was a template of the way relationships could be strengthened across government.
"So much of what the ministries seek to do is to advocate, enable, empower and inspire our communities."
Minister Mahuta said she was proud to be at the opening with Minister Aupito William Sio.
"We work together in a number of ways so bringing our ministries together will help build on relationships, existing and forming, for the benefit of our people.
"So much can be achieved," Minister Mahuta said.
Minister Aupito William Sio marked the opening by sharing traditional gifts with Te Puni Kōkiri that represented the diversity of Pacific Peoples.
A kie tonga (woven mat) represented the Polynesian community, a masi (woven mat) represented the Melanesian community and a small fine basket represented the Micronesian community.
The kie tonga was woven by the late 'Ilaisaane Helu Pongi Siufanga, who is the mother of Dr Halahingano Rohorua, Manager Monitoring Evaluation and Learning at the Ministry for Pacific Peoples based in the Hamilton office.
Dr Halahingano said her mother believed we should "treasure our collectiveness" and our shared responsibility to look after each other.