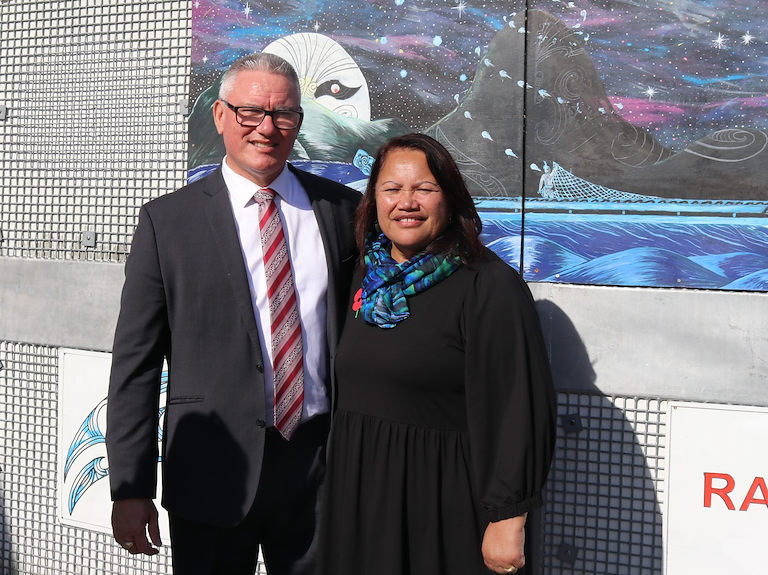 The workforce is one of the Māori Pathways initiatives designed in partnership with Māori to reduce reoffending and improve outcomes for whānau.
Whānau Ora Minister Peeni Henare said whānau sharing their experience of prison played a crucial part in ensuring efforts are focused in the right places.
"Kaiarataki navigators will play a critical role as advocates, supporters and guides for whānau in the Corrections system.
"We know our most positive changes come through people, not systems, and navigators are key to providing the right package of support. This is part of extending the Whānau Ora approach into other agencies and working alongside the individual and their whānau to improve outcomes for Māori," he said.
The Kaiarataki Navigator Workforce is part of Paiheretria te Muka Tāngata (Paiheretia), jointly led by Te Puni Kōkiri, the Department of Corrections (Ara Poutama Aotearoa) and the Ministry of Social Development, in partnership with Māori. It is a key element of the $98 million Māori Pathway four-year initiative to shift the corrections system using kaupapa Māori and whānau-centred approaches, and is part of extending the Whānau Ora approach into other agencies.
Ngāti Kahungunu Iwi Inc Chief Executive, Chrissie Hape said "If whānau are strong, then Iwi are strong. Our role is to support and empower the voice of whānau so they can build and strengthen themselves."
Corrections Minister Kelvin Davis said the Pathways involved agencies and Māori working together to target long-term change.
"In three years, we have safely reduced the prison population by 19 per cent. There are over 800 fewer Māori in prison. The Māori imprisonment rate has been decreasing, and Māori reconviction and reimprisonment rates are improving.
New Māori Pathways initiatives include:
A new kaupapa Māori approach developed by Māori practitioners in tikanga and trauma informed care, including new approaches to healing trauma and help connect men to their whānau and local iwi, underpinned by mātauranga Māori.
New staff roles at Corrections including Pou Tikanga and Pou Arahi roles.
New Ministry of Social Development specialised case managers in Hawke's Bay to help men and their whānau on the Pathways access social support and employment services.
A new way of operating at the prison, including 39 new actions and initiatives that will be trialled, tested, and evaluated this year with more planned for next year.
Strengthening and expanding existing rehabilitation and tikanga programmes.
The Māori Pathways in Hawke's Bay will initially be offered to Māori tāne in high security, with priority for those under 30, as they have high recidivism rates. At least 45 tāne will participate at any one time, with more tāne engaged as they are transferred to low security or are released.
The Pathways will be used to inform new ways of working nationally and in other regions.