We are excited to announce that the next round of summer internships will be running from November 2021 to February 2022.  Applications are now open from Monday 6 September 2021 and will close on Sunday 3 October 2021 at 11:55pm.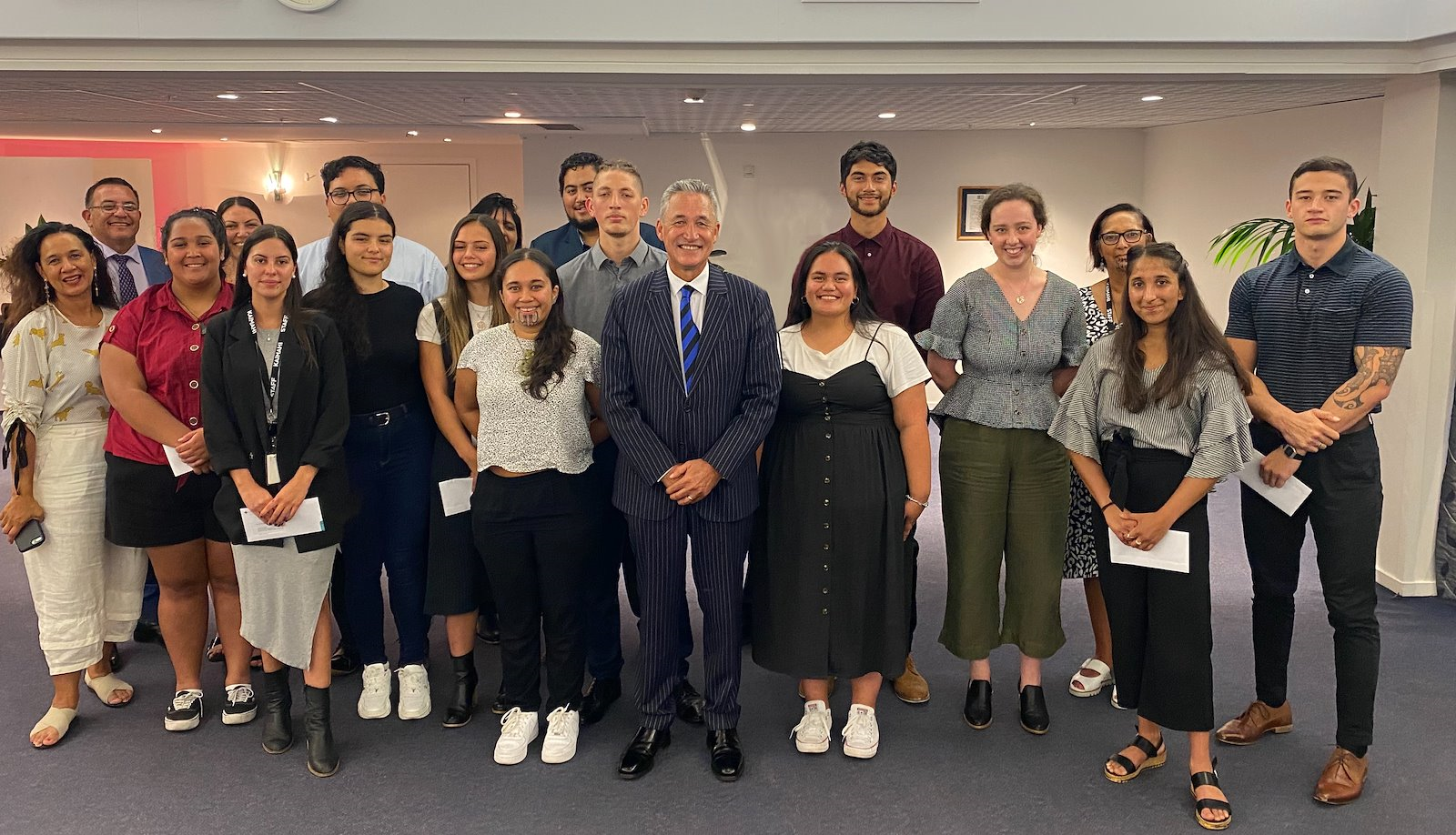 We are looking for interns from all backgrounds who have diverse perspectives, innovative ideas and a passion for improving outcomes for Māori to enable thriving whānau. Our summer internship programme provides opportunities for University, Tertiary and Wānanga students to put their academic teachings and life experiences into action at either our Wellington-based National Office or at one of our Regional Offices throughout New Zealand.
What does Te Puni Kōkiri do?
Te Puni Kōkiri is the Governments principal policy advisor on Māori wellbeing and development. We are a relatively small ministry with our head office being in Wellington, and 17 regional offices across the country.
Te Puni Kōkiri was established under the Māori Development Act 1991 with responsibilities to:
Promote increases in the levels of achievement attained by Māori in education, training and employment, health, and economic resource development.
Monitor, and liaise with, each department and agency that provides or has a responsibility to provide services to or for Māori for the purpose of ensuring the adequacy of those services.
Why become an intern at Te Puni Kōkiri?
Aside from gaining invaluable work experience within the Public Service, an internship at Te Puni Kōkiri will give you a chance to:
Apply learnings from your studies to everyday working situations
Enhance your 'work-ready' skills and teach you how to communicate and adapt to meet the requirements of a real business
Grow your professional network within Te Puni Kōkiri and the wider Public Service
Have your own Mahere Mahi, a performance development plan, and your own personal contribution to Te Ahikāroa, our te reo language strategy
Have further professional learning opportunities with workshops and classes, including:

Machinery of Government
Tautuhi-ō-Rongo – Māori policy framework based on a positive reading of Te Tiriti o Waitangi
Te Pūnaha Ako online learning
Te reo classes

Contribute to valuable pieces of work within a positive kaupapa Māori organisation who support whānau, hapū and iwi throughout Aotearoa
Past Interns Experiences
We are the Government's principal policy advisor on Māori wellbeing and development. Our head office is in Wellington, with 17 regional offices across Aotearoa.
Te Puni Kōkiri has been grateful for the incredibly gifted and inspiring rangatahi we've had enter our internship programme in the past years. Some of our young kaimahi later progressed into permanent roles after their internships ended.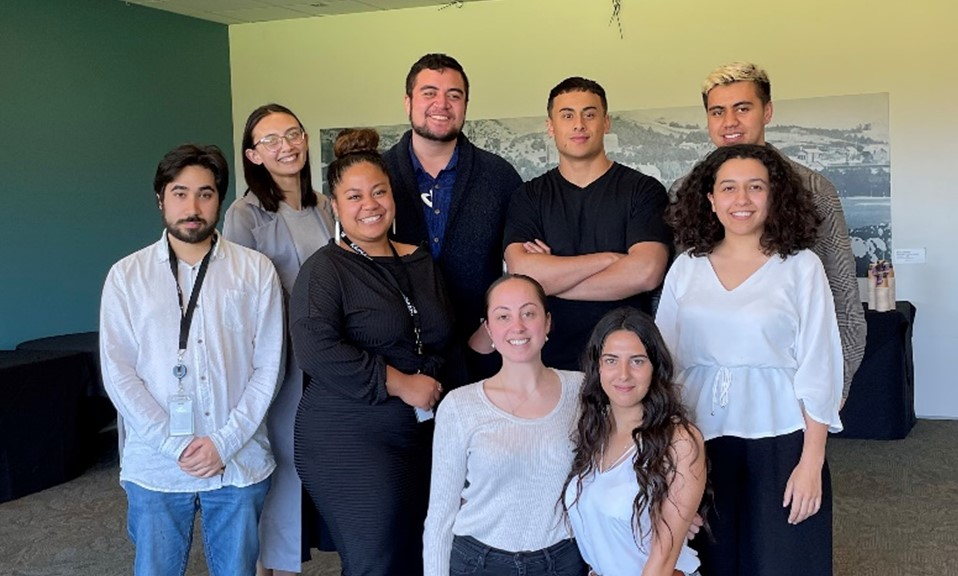 "The TPK Summer internship programme is a great opportunity to support whānau, hapū and iwi throughout Aotearoa and get your foot in the door in the public sector.
I completed my internship in the Commercial & Procurement Team. Whilst there I was able to support the procurement team with tender processes and contract management, and I was also able to see the early stages of the Social Procurement function roll out which is an exciting approach to increase diversity of government suppliers. This enabled many opportunities for me to make valuable connections with other kaimahi around the organisation and to explore my passions to support Māori. TPK encourages rangatahi to explore and implement their ideas and passions to positively impact Aotearoa, whist not only teaching essential work skills but also valuable life skills that are tikanga Māori focussed." - Keyarnah Milner, TPK Intern 2019/20, Ngāti Porou me ngā Kuki Airani.


"Throughout my internship, every day was a day of learning, opportunity and enjoyment. At Te Puni Kōkiri, rangatahi voice is valued and listened too – if you've got ideas they want them, if you've got critiques they listen and if you've got a joke they laugh. It is a great environment to be in, with optional Te Reo classes, personal development and opportunities to work with other government agencies. I was placed in a team which suited my career aspirations and I participated in projects that aligned with my interests and studies. My most memorable part of the internship was getting to know the other interns and experiencing the program and work life together." - Natarsha Orsman, TPK Intern 2020/21, Ngāti Thai and Ngāti Pākehā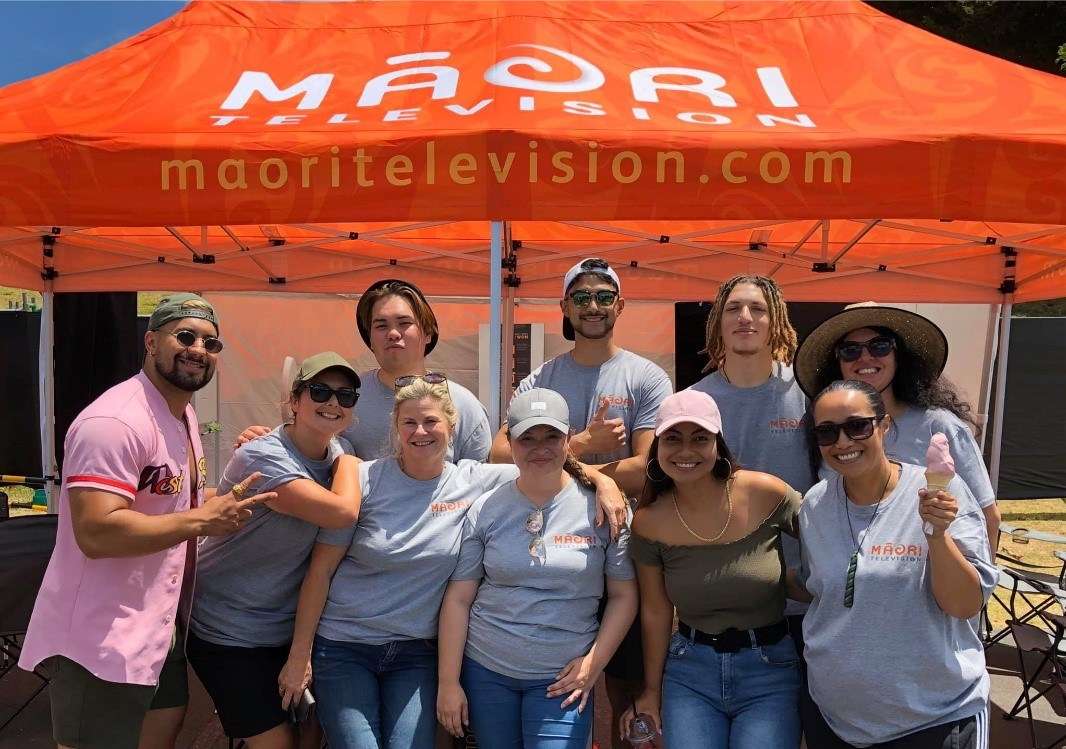 "I first started as an intern within the Statutory Entities team, situated in the Strategy Puni. The internship experience provided me with learnings such as writing Briefing papers, drafting contracts, writing memos, participating and/or leading formal conversations, both internally and externally, and language use. The experience provided the opportunity to meet so many creative, dedicated people within the public and Māori sectors and being encouraged to use Te Reo every day.
An important part of an internship at Te Puni Kōkiri, besides networking, learning new skills or contributing to Māori Development policy, is having others in the same position as you, starting out in the public sector together and sharing the experiences and learnings as you progress through the programme and beyond.
The intern programme can provide as a stepping-stone to having a career in the public service, as I found when I transitioned from the Strategy Puni to the Policy Partnerships Puni. I found that the transition from being an intern Advisor to a fully-fledged Policy Analyst seamless, as the Te Puni Kōkiri whānau embodies the values of Manaakitanga and He Toa Takitini every day. I think that anyone is made to feel welcome and comfortable once they step into any Te Puni Kōkiri office, whether they be intern, manuhiri, or permanent." - Pounamu Tane te Kohurangi Teepa-te Maioha, TPK Intern 2019/20, Ngāi Tūhoe, Ngāpuhi, Tainui.
Who should apply?
University or Wānanga students who have completed at least two years of study and could be studying from a broad range of disciplines
University or Wānanga students who show high capability or indicates a willingness to learn te reo Māori and be immersed in te ao Māori
University or Wānanga graduates who are less than 2 years post-study completion.
Previous interns have successfully provided support within the Office of the Chief Executive as well as within our policy, legal, investment, human resources, and communications teams.
As an employee of Te Puni Kōkiri, you will be required to embrace our values and te ao Māori as you support the Ministry to achieve its vision of 'Thriving Whanau'.
You will also be required to:
Think critically about problems and explore broadly for innovative solutions
Relate well with others to understand and influence outside perspectives
Be agile and adaptive to change
Communicate clearly and concisely.
Internship Areas
Internship opportunities vary from year to year and are available in our Wellington National Office and network of Regional Offices:
Te Tai Tokerau (Kaitaia, Whangārei)
Tāmaki Makarau (Manukau)
Waikato-Waiariki (Hamilton, Rotorua, Tauranga, Whakatāne)
Ikaroa-Rāwhiti (Gisborne, Hastings)
Te Tai Hauāuru (Taranaki, Whanganui, Porirua, Nelson)
Te Waipounamu (Christchurch, Dunedin, Invercargill)
Internships in our Regional Offices provide opportunities to work closely with our communities within a kaupapa-focused environment.
Applicants must be available to work in Wellington, or the respective Regional Office (relocation at own cost).
Puni

Functions

 

Policy Partnerships

Develop and advise on policy issues and solutions for Māori wellbeing and development

Policy analysis and advice

Legislation development
Policy design
Operational policy and implementation support

Insights – research, data and analysis

Evaluation - investment, policy, programme

Strategy and Governance Public Sector Performance

 

Provide strategic direction, support external influence and monitor organisational performance, internally and externally.

Strategy, planning performance
Governance support
Public sector effectiveness monitoring
Statutory entity monitoring, including nominations and appointments
Finance

Regional Partnerships and Operations

Manage and advise on investment priorities and performance.

Support engagement with, and delivery of services to iwi, hapū and whānau

Regional strategy and implementation
Iwi, hapū and whānau engagement
Brokering and facilitation
Funding support and delivery
Investment portfolio advice and planning
Fund management and administration

Programmes and operations

Whenua
Māori Wardens
Whānau Ora
Paiheretia
Marae Ora
Māori Enterprise

Organisational Support

Supports Te Puni Kōkiri by providing the processes, systems and advice that enables the organisation to operate effectively.

Communications
Information Technology
Human Resources
Business Support
Legal
How to apply?
Applications for our Summer Internship Programme open Monday 6 September 2021 and close Sunday 3 October 2021 at 11:55pm.
All applications must include the following documents:
A completed Application Form
A current CV
A cover letter that includes answers to the following questions:

What are your areas of interest?
Why are you applying for this opportunity/ position?
Applications can be submitted via the advertisement on our Careers site.
Key dates for the 2021-2022 Summer Internship Programme are noted below, and any questions or queries can be sent to internship@tpk.govt.nz.
Key dates
| | |
| --- | --- |
| Applications Open | Monday 6 September 2021 |
| Applications Close | Sunday 3 October 2021 |
| Shortlisting and Interviews | Monday 4 October - Friday 22 October 2021 |
| Internships Start Date | Monday 8 November - Monday 29 November 2021 |
| Induction at National Office | Wednesday 1 December 2021 |
| End Date of Internships | Friday 25 February 2021 |