We are excited to announce that the next round of summer internships will be running from November 2020 to February 2021.  Applications are now open from Thursday 30 July 2020 to the close of business Monday 31 August 2020.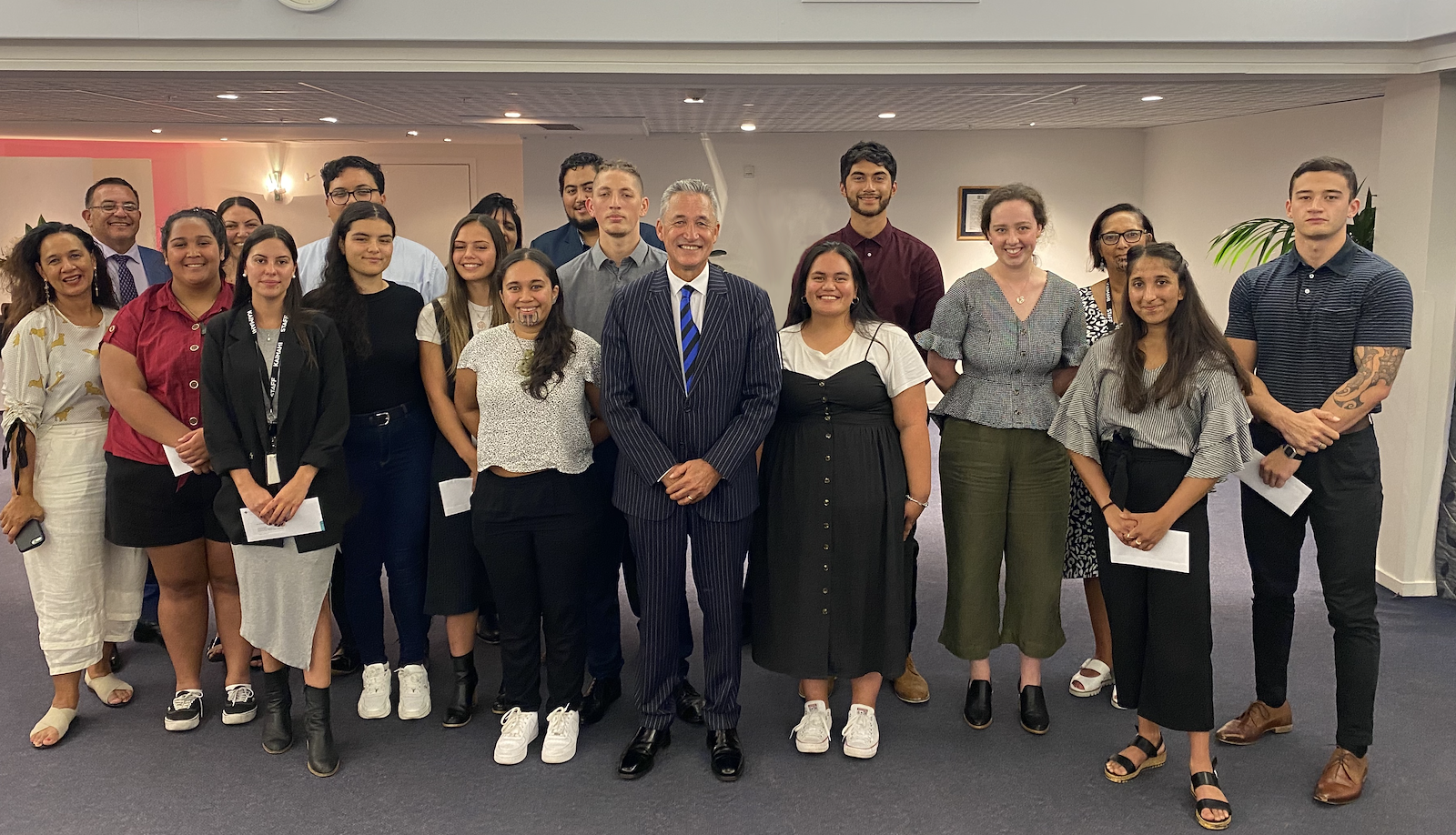 We consider interns from all backgrounds who have diverse perspectives, innovative ideas and a passion for improving outcomes for Māori to enable thriving whānau.  Our summer internship programme provides opportunities for University students to put their academic teachings and life experiences into action at either our Wellington-based National Office or at one of our Regional Offices throughout New Zealand. 
How many positions are available?
Internship opportunities vary from year to year depending on the needs of our Regional Offices or National Office.
Who should apply?
University/Tertiary students who have completed at least two years of study and could be studying from a broad range of disciplines
University/Tertiary students who show high capability or indicates a willingness to learn te reo Māori and be immersed in te ao Māori
Previous interns have successfully provided support within the Office of the Chief Executive as well as within our policy, legal, investment, human resources, and communications teams.
As an employee of Te Puni Kōkiri, you will be required to embrace our values and Te Ao Māori as you support the Ministry to achieve its vision of 'Thriving Whanau'.
You will also be required to:
think critically about problems and explore broadly for innovative solutions
relate well with others to understand and influence outside perspectives
be agile and adaptive to change
communicate clearly and concisely.
Why become an intern at Te Puni Kōkiri?
Aside from gaining invaluable experience, an internship at Te Puni Kōkiri will give you a chance to:
apply theories from your studies to everyday working situations
enhance your 'work-ready' skills
teach you how to communicate and adapt to meet the requirements of a real business
work within a positive kaupapa Māori organisation who support whānau, hapū and iwi throughout Aotearoa
When is the internship available?
Our next round of summer internships runs from November 2020 to February 2021.  There are two parts to our programme:
Firstly, we will be holding an Open Day on Thursday 27 August 2020.  This will enable students (and anyone else interested in what it is that we do) to explore some of the work we lead and are involved with, as well as to get a sense of what it's like to be a part of our organisation/ our whanau. 
If you are interested in attending the Open Day, this will commence at 10.00am until 3.00pm at our National Office, 143 Lambton Quay, Wellington. 
Secondly, if you are unable to come to our Open Day but would like to apply for an internship, please note that our applications close 5.00pm on Monday 31 August 2020. 
Applications must be submitted through our Careers page.
Internship Areas
Internship opportunities vary from year to year depending on our needs, and the opportunities within our National Office, Wellington, sit in the following areas:
Puni

Functions

 

Policy Partnerships

Develop and advise on policy issues and solutions for Māori wellbeing and development

Policy analysis and advice

Legislation development
Policy design
Operational policy and implementation support

Insights – research, data and analysis

Evaluation - investment, policy, programme

Strategy and Governance Public Sector Performance

 

Provide strategic direction, support external influence and monitor organisational performance, internally and externally.

Strategy, planning performance
Governance support
Public sector effectiveness monitoring
Statutory entity monitoring, including nominations and appointments

Regional Partnerships and Operations

Manage and advise on investment priorities and performance.

Support engagement with, and delivery of services to iwi, hapū and whānau

Regional strategy and implementation
Iwi, hapū and whānau engagement
Brokering and facilitation
Funding support and delivery
Investment portfolio advice and planning
Fund management and administration

Programmes and operations

Whenua
Māori Wardens
Whānau Ora
Paiheretia
Marae Ora
Māori Enterprise

Organisational Support

Develop and manage Te Puni Kōkiri core capabilities, provide corporate

Communications
Finance
Information technology
Regional Partnerships and Operations provide internship opportunities in the following provinces:
Te Tai Tokerau (Whangarei)
Tamaki Makaurau (Manukau)
Waikato-Waiariki (Hamilton, Tauranga, Whakatāne, Rotorua)
Ikaroa-Rāwhiti (Gisborne, Hastings)
Te Tai Hauāuru (Whanganui, Taranaki, Porirua)
Te Waipounamu (Christchurch)
Internships in our Regional Offices provide opportunities to work closely with our communities within a kaupapa-focused environment. 
How are interns chosen?
Recruiting teams compile a shortlist of applicants who are then invited to an interview or assessment hui.  Successful applicants are notified shortly afterwards. 
How to apply?
Applications for our Summer Internship Programme open Thursday 30 July 2020 and close 5.00pm Monday 31 August 2020.
All applications must include the following documents and be submitted via the advertisement on our Careers page:
A completed Application Form
A current CV
A cover letter that includes answers to the following questions:

What are your areas of interest?
Why are you applying for this opportunity/ position?
An up-to-date academic transcript (this does not need to be an official transcript).
Key dates for the 2020-2021 Summer Internship Programme are noted below, and any questions or queries can be sent to vacancy@tpk.govt.nz .
Key dates
| | |
| --- | --- |
| Applications Open | Thursday 30 July 2020 |
| Open Day at National Office | 10am to 3pm – Thursday 27 August 2020 |
| Applications Close | 5pm – Monday 31 August 2020 |
| Shortlisting and Interviews | All completed by Friday 18 September 2020 |
| Letters of Appointment | Completed by Friday 2 October 2020 |
| Start Date of Internships | Monday 23 November 2020 |
| Induction at National Office | Thursday 3 December 2020 |
| End Date of Internships | February 2021 |