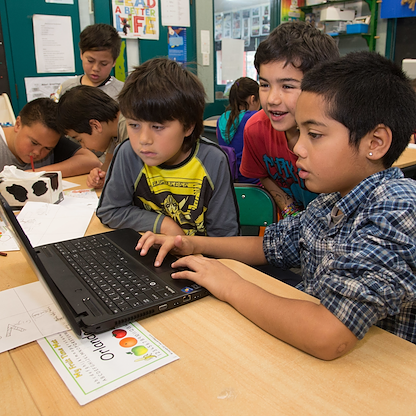 Te Puni Kōkiri works for Māori to be skilled, learned and innovative.
Increasing Māori skills will increase incomes and will enable Māori to have greater control over their lives and more freedom to carve out their own paths with fewer constraints on their choices.
Skills and learning benefits individuals, their whānau and communities, and in turn, the New Zealand economy.
We look at how Māori can acquire skills and knowledge, with an emphasis on increasing Māori achievement of higher-level qualifications.
Events and Updates
Latest events and updates for this section are listed below.
Pae Aronui: A new initiative that supports rangatahi to thrive

"We are seeking innovative approaches to enhance learning and earning outcomes for rangatahi Māori aged 15-24 through a new initiative, Pae Aronui," Te Puni Kōkiri spokesperson Nicky Birch announced today.

Developing Māori leaders in an emerging market on their own land

New Zealand Manuka Group is a medium-sized Whakatāne-based primary industry business operating in partnership with Māori land owners in the Bay of Plenty to produce manuka oil straight from manuka trees being grown on Māori owned land.

Hawkes Bay rangatahi gather for rangatahi suicide prevention

Nearly 150 rangatahi from schools around the Hawkes Bay region attended the third Au.E! rangatahi suicide prevention conference at Pettigrew Green Arena in Napier in June.

From learning to earning in Kaikohe

The Government is working with local community champions: Te Kotahitanga E Mahi Kaha Trust from Kaikohe, He Iwi Kotahi Tātou Trust from Moerewa, Te Hau Awhiowhio O Otangarei Trust from Whangārei, and Waitomo Papakāinga Development Society Incorporated from Kaitāia to deliver the pilot programme for Taiohi Ararau - Passport to Life. 

"It is important for me that we ensure all rangatahi can engage on a pathway to employment, skills development and further opportunities," says Minister Jackson. 

Keeping Mitimiti going one tree at a time

Just down the road from the small settlement of Mitimiti in Northland, you can hear the buzz of trucks and logging machines working the pine trees.