Te Tai Tokerau
There are two Te Puni Kōkiri Offices in Te Tai Tokerau. The Regional Office in Whangārei and a Satellite Office in Kaitaia.
Office locations
Our offices can be reached via contact details below.
Kaitaia
Address

25 Commerce Street
Kaitaia 0410
Postal address

Private Bag 9026
Whangārei 0148
P:

E:

F:

0800 875 329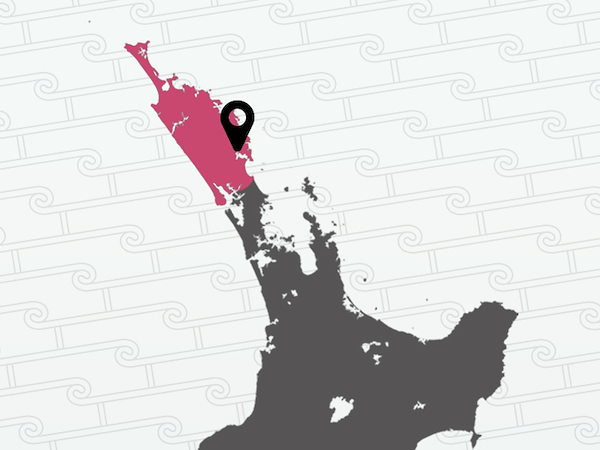 Whangārei
Address

Level 2
Tai Tokerau Māori Trust Board Building
3-5 Hunt Street
Whangārei 0110
Postal address

Private Bag 9026
Whangārei Mail Centre
Whangārei 0148
P:

E:

F:

09-430-3160
Our Rohe
Ko te rohe o Te Tai Tokerau o Te Puni Kōkiri, Mai i Te Hana ki te wahapū o Kaipara, Ka toro atu mā Hokianga, mā Pewhairangi, mā Te Hiku o te Ika tae noa atu ki Muriwhenua, ki Te Rerenga Wairua.
Tai Tokerau stretches from Tāmaki Makaurau in the south to Cape Reinga in the north, from Ngāti Whātua in the south to Te Rarawa in the west, Te Aupouri in the north and Ngāti Kahu in the east, Ngāpuhi in the centre.
Regional Manager
Tui Marsh (Ngāpuhi, Ngāti Porou)
Regional Manager, Te Tai Tokerau
When talking with Tui Marsh, Te Puni Kōkiri Regional Manager for Te Tai Tokerau, you quickly get the sense that her life has always been dedicated to giving back to our people.
Iwi in our Region
There are 12 iwi represented in Te Taitokerau region:
Te Aupōuri
Ngāti Kahu
Ngāti Kurī
Ngāpuhi
Te Roroa
Ngāpuhi ki Whāingaroa
Ngāti Kahu ki Whāingaroa
Te Rarawa
Ngāi Takoto
Ngāti Wai
Ngāti Whātua
Te Uri o Hau.
The iwi listed have been sourced through a directory of iwi and Māori organisations, Te Kāhui Māngai, and our regional offices. The iwi listed do not necessarily reflect the views of Te Puni Kōkiri. Please do not hesitate to contact us if you have any queries.
About Te Kāhui Māngai
Te Kāhui Māngai (Directory of Iwi and Māori Organisations) gives information on iwi identified in the Māori Fisheries Act 2004, and those iwi/hapū that have begun the process of negotiating settlement of their historical Treaty of Waitangi claims; and mandated Iwi Organisations to represent these iwi/hapū that have been recognised by the New Zealand Government.
You can view Te Kāhui Māngai here http://www.tkm.govt.nz/
Iwi radio stations
Local events and updates
Latest events and updates for this section are listed below.
Pacific Training Workshop: An opportunity for indigenous collaboration

"We are looking for people with an interest in influencing international decisions on the environment; and joining a network of indigenous environmental monitors", says Tui Shortland, co-host of the Pacific Regional Training workshop on traditional knowledge.

Te Tai Tokerau Kapa Haka Regional Competitions 2018

The Taitokerau Regional Senior Kapa Haka Competition will be held on March 24 at Kensington Stadium.

Open to the public, no booking required
Organiser: Waitangi Cultural Society Committee

Taiohi Ararau | Passport to Life Launched

Minister Willie Jackson says it is important we ensure all rangatahi can engage on a pathway to employment, skills development and further opportunities. 

Pacific Training Workshop on Traditional Knowledge

Date: 19 March 2018 to 06 April 2018

Nominations are being sought for a workshop on traditional knowledge for biodiversity, taking place in Whangārei from 21 to 25 May 2018. Nominations are due by 5 April 2018.

Open to the public, no booking required
Organiser: Te Puni Kōkiri

A "magical wairua" at Ngāpuhi festival

"The wairua was magical, there were lots of kids running around with their faces painted, eating ice cream and playing on the giant water slide," says Kayla Hollis, who was one of 15,000 people that attended the Ngāpuhi Festival in Whangarei in January.