Tāmaki Makaurau
Te Puni Kōkiri only has one Regional Office in Tāmaki Makaurau.
Office locations
Our offices can be reached via contact details below.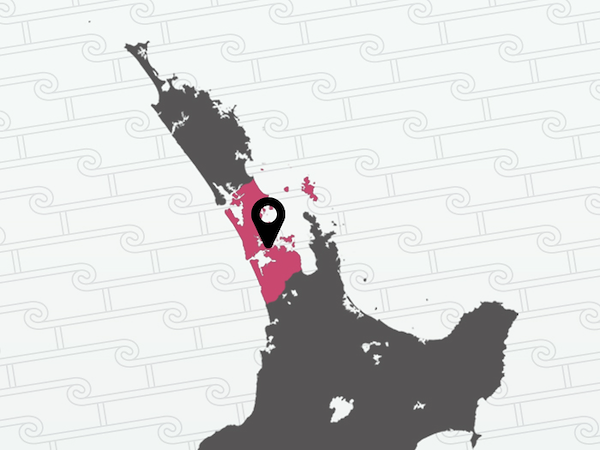 Auckland
Address

Te Puni Kōkiri House
9 Ronwood Avenue
Manukau
Auckland 2104
Postal address

PO Box 97 005
South Auckland Mail Centre
Manukau 2240
P:

E:

F:

0800 TPKFAX
Our Rohe
The Tāmaki Makaurau region stretches from the South Kaipara in the north to the southern reaches of the Mānukau Harbour, from Ngāti Whātua in the North to Ngāti Paoa in the South.
Regional Manager
Marty Rogers (Te Rarawa, Ngāti Kahu)
Regional Manager, Tāmaki Makaurau
Marty Rogers isn't easily excited. Ask her what she is most looking forward to in her role as Regional Manager for Tāmaki Makaurau and the community development practitioner can barely contain her fervour.
Iwi in our Region
There are 16 iwi represented in Tāmaki Makaurau region:
Ngāti Whātua
Ngāti Whātua o Ōrākei
Ngāti Whātua o Kaipara
Te Uri o Hau
Te Kawerau ā Maki
Ngāti Te Ata Waiohua
Ngāti Tamaoho
Ngāi Tai ki Tāmaki
Te Ahiwaru
Te Ākitai Waiohua
Ngāti Maru
Ngāti Tamaterā
Ngāti Paoa
Ngāti Whanaunga
Te Patukirikiri
Ngāti Rehua
The iwi listed have been sourced through a directory of iwi and Māori organisations, Te Kāhui Māngai, and our regional offices. The iwi listed do not necessarily reflect the views of Te Puni Kōkiri. Please do not hesitate to contact us if you have any queries.
About Te Kāhui Māngai
Te Kāhui Māngai (Directory of Iwi and Māori Organisations) gives information on iwi identified in the Māori Fisheries Act 2004, and those iwi/hapū that have begun the process of negotiating settlement of their historical Treaty of Waitangi claims; and mandated Iwi Organisations to represent these iwi/hapū that have been recognised by the New Zealand Government.
You can view Te Kāhui Māngai here http://www.tkm.govt.nz/
Iwi radio stations
Local events and updates
Latest events and updates for this section are listed below.
Tāmaki Makaurau Kapa Haka Regional Competitions 2018

Download the PDF for the Regional Kapa Haka Competitions Dates for 2018.

Open to the public, no booking required
Organiser: Te Matatini – Kapa Haka Aotearoa

Te Puni Kōkiri hosts Australian indigenous business delegation

Australian Indigenous and Māori business leaders realise they both face similar barriers.

Te Puni Kōkiri: Tāmaki Makaurau Regional Profile 2017

Te Puni Kōkiri measures a range of outcomes that fall within Whakapapa (te reo Māori and connection to iwi), Oranga (whānau well-being and whānau housing), Whairawa (whenua and whanaketanga), and Whanaungatanga (Crown-Māori relationships). This publication provides an insight into the growth and development of Māori within these outcomes in the Tāmaki Mākaurau region.

Conservation Board Vacancies 2018

Date: 21 December 2017 to 02 February 2018

The Minister of Conservation is responsible for appointing members to Conservation Boards across Aotearoa New Zealand and is seeking nominations for membership.

Open to the public, no booking required
Organiser: Department of Conservation

Jacinta Ruru on property, relationships and Māori land

Professor Jacinta Ruru (Raukawa, Ngāti Ranginui) is a member of the Law Commission's Expert Advisory Group for its Review of the Property (Relationships) Act 1976.

We speak to Jacinta about issues of particular relevance to Māori that arise in the Commission's Issues Paper.