Māori Business Growth Support is about helping Māori establish and grow their business. We do this by providing information, advice and brokering relationships.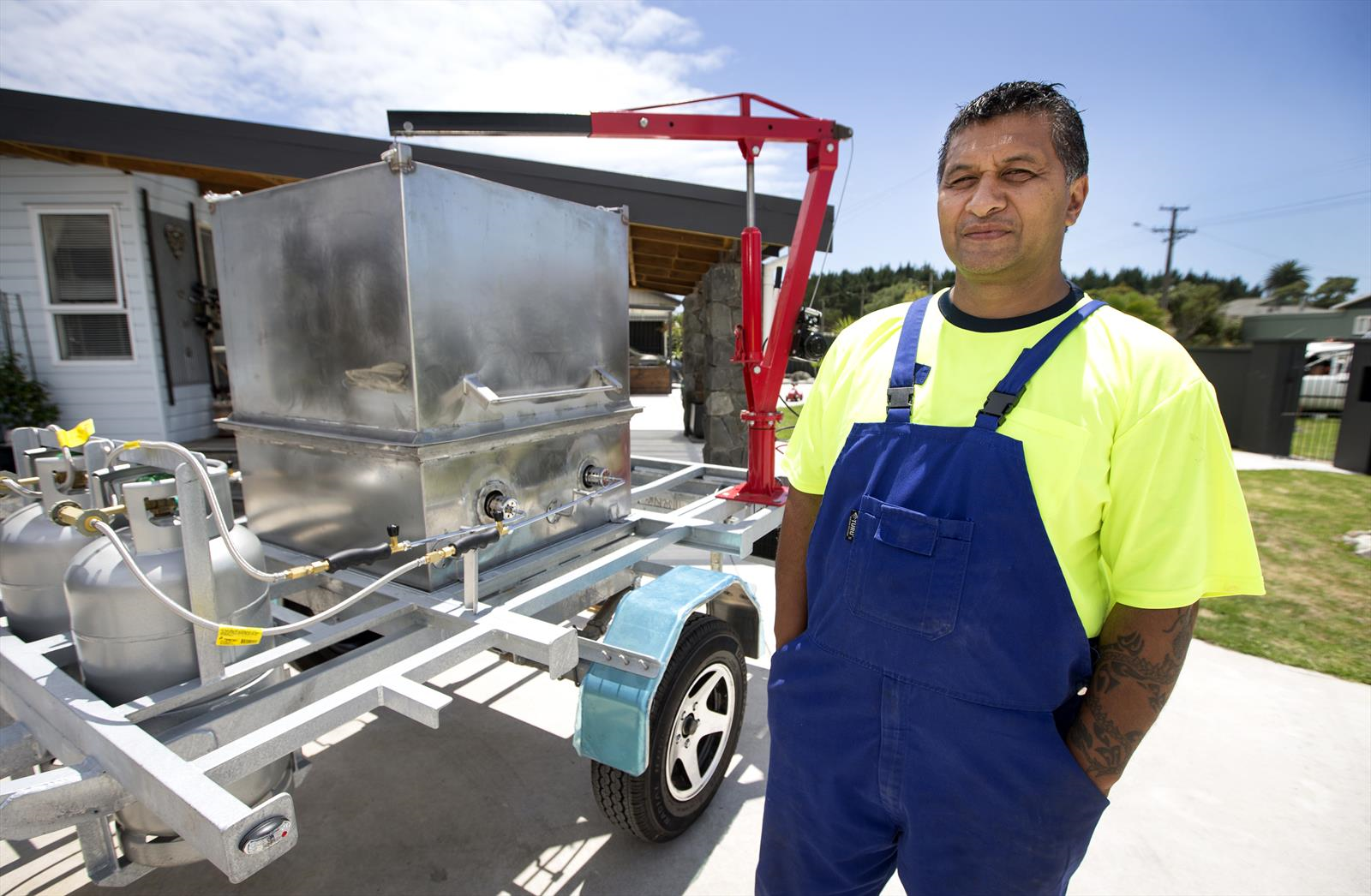 About Māori Business Growth Support
Māori Business Growth Support helps Māori businesses to become established and grow. We provide information to those who are interested in setting up a new business and support existing businesses to plan their business growth pathway. We connect you with other business growth agencies who will help you establish and grow your business. Māori Business Growth Support focuses primarily on Māori small to medium sized enterprises (SME's) that have a clear commercial focus. Our fundamental criteria is that the owner self-identifies as Māori and that the business is an independent entity based in New Zealand.
How we support Māori Businesses
The first step is to tell us a bit about you and your business or business idea. Completed registration forms can be emailed to your nearest regional office.
Te Puni Kōkiri supports Māori businesses through three channels:
Information provision and networking
Business growth assessment and planning
Business support services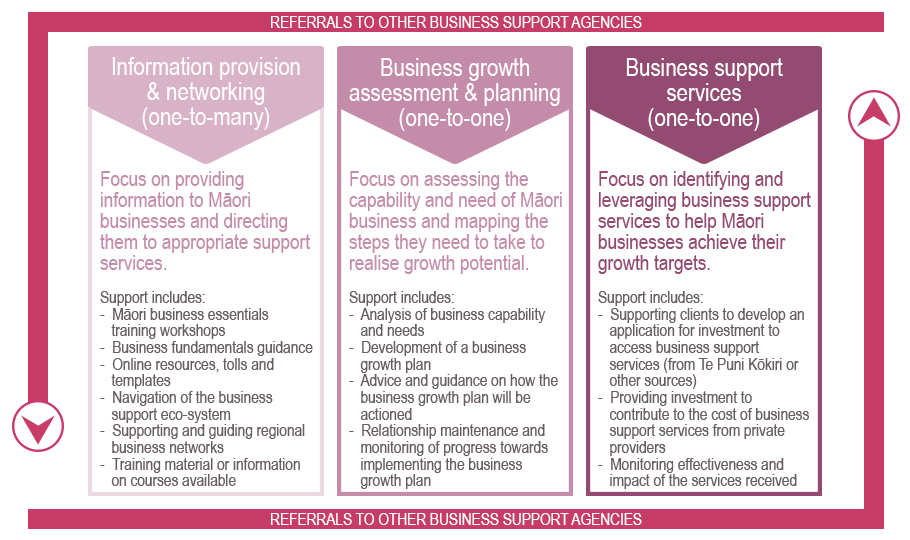 Information Resources
There are a range of information resources freely available from other government website to help you build your knowledge of what is involved in being in business. These links will take you to those websites.
Running a business
Buying an established business

Building and growing a business
Expanding, diversifying, innovating
Building and growing exporting
Strategic changes to your business
Business fundamentals
Protecting your Business Value
Gaining nationally recognised business qualifications
Our Māori Business Growth Strategy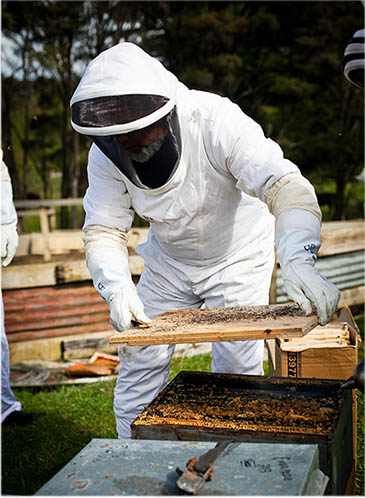 Te Puni Kōkiri will invest in developing your capability and capacity to strengthen and grow your business. This is done through support from our regional offices and through investment to address identified business needs.
Our three strategic priorities for 2017 – 2020:
Priority 1: Improve the core business capability among Māori
Priority 2: Improve the connectedness of Māori businesses
Priority 3: Increase the number of sustainable, and growing, Māori businesses

Te Puni Kōkiri does not invest in your business by providing capital or operating funds, but we can help identify potential services and provide guidance to help you develop a comprehensive application for investment.



Getting in touch
Contact your regional Business Growth Advisor at the emails below:
To phone or visit a regional office click here.
Stories
Events and Updates
Latest events and updates for this section are listed below.
He Tautoko i ngā Pakihi Māori | Support for Māori Business

Whether you have a business idea or are well established in the international markets, there is a range of help available to you through government agencies and non-governmental organisations. This guide has been developed by the Ministry of Business, Innovation and Employment to help you understand what information, assistance and support is available and where you can go to access it.

Ngāti Rangi Finds Work for 220 in Ruapehu

About 400 people gathered at the War Memorial Hall in Whanganui in July for the inaugural Te Manu Atatū Māori Business Awards.

Organisational Outcomes and Meaningful Measures

Date: 20 June 2017
Time: 2pm – 3.15pm

Do you manage multiple projects, with multiple plans, multiple outcomes and multiple measures, and do you seek one framework for all of your outcomes and measures?

Registration required
Organiser: Community Research

Te Whānau a Apanui Mandate Strategy

Date: 16 June 2017 to 29 June 2017

The Office of Treaty Settlements (OTS) invites submissions, views or inquiries concerning the Te Whānau a Apanui draft mandate strategy.

Open to the public, no booking required
Organiser: Office of Treaty Settlements

Te Pā Harakeke Puanga - Matariki Symposium

Date: 02 May 2017 to 22 June 2017
Time: 8.00am – 5.00pm

Whāia te pae tawhiti Whānau Druability - Māori Futures Friday 23rd June 2017 Manawatū College, Foxton

Registration required
Organiser: Te Pa Harakeke o Te Awahou