Te Puni Kōkiri works in partnership with other government agencies and the private sector to develop policies and opportunities that support the growth and development of Māori within the Information Technology sector.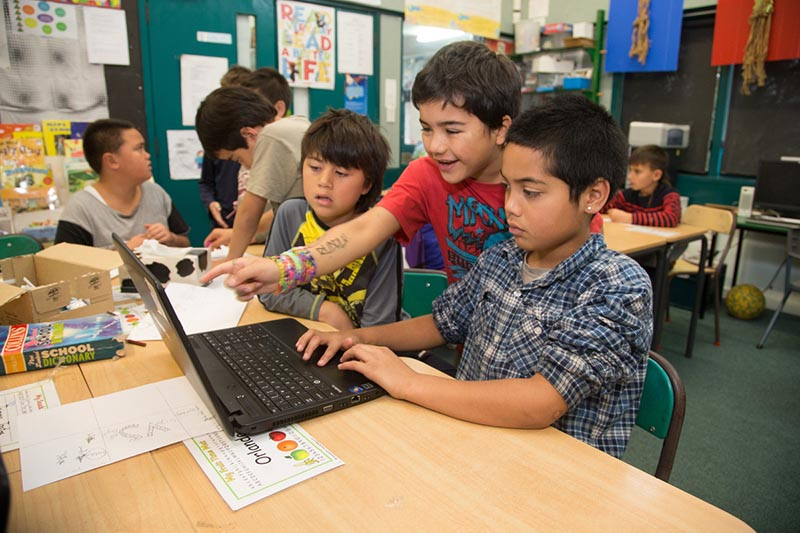 Events and Updates
Latest events and updates for this section are listed below.
Helping rangatahi get into the 'digi' creative space

Hori Mataki, creative lead for Ariki Creative and member of Te Ao Hangarau, is paving the way for rangatahi with an interest for digital technologies. In his words, Te Ao Hangarau is 'setting up the change for rangatahi to build off our shoulders to get into the digi space'.

Rangatahi taking on big business

Māori secondary school students have shown off their flair for entrepreneurship in a series of successful workshops that have recently wrapped up.

Thousands Engage in Rangatahi Vote Campaign

It has been all go for the Te Puni Kōkiri 'For Future's Sake Vote' street team, which has been on the road for the past three months encouraging young Māori to vote in last weekend's election.

Protecting Pēpī Nationwide

Te Puni Kōkiri funded the first ever roll out of life-saving wahakura ten years ago and now every district health board in the country is set to offer them to whānau.

Digital Tool Shows Schools How to Pōwhiri Properly

From Pūkana to Hongi, a new online resource is set to support more English-medium schools to get involved in Kapa Haka and Pōwhiri.