Te Puni Kōkiri has been delivering the Cadetships programme since 2010. It is a programme that supports employers to develop, mentor, train and grow full-time permanent Māori staff in order for them to take on more senior roles within an organisation.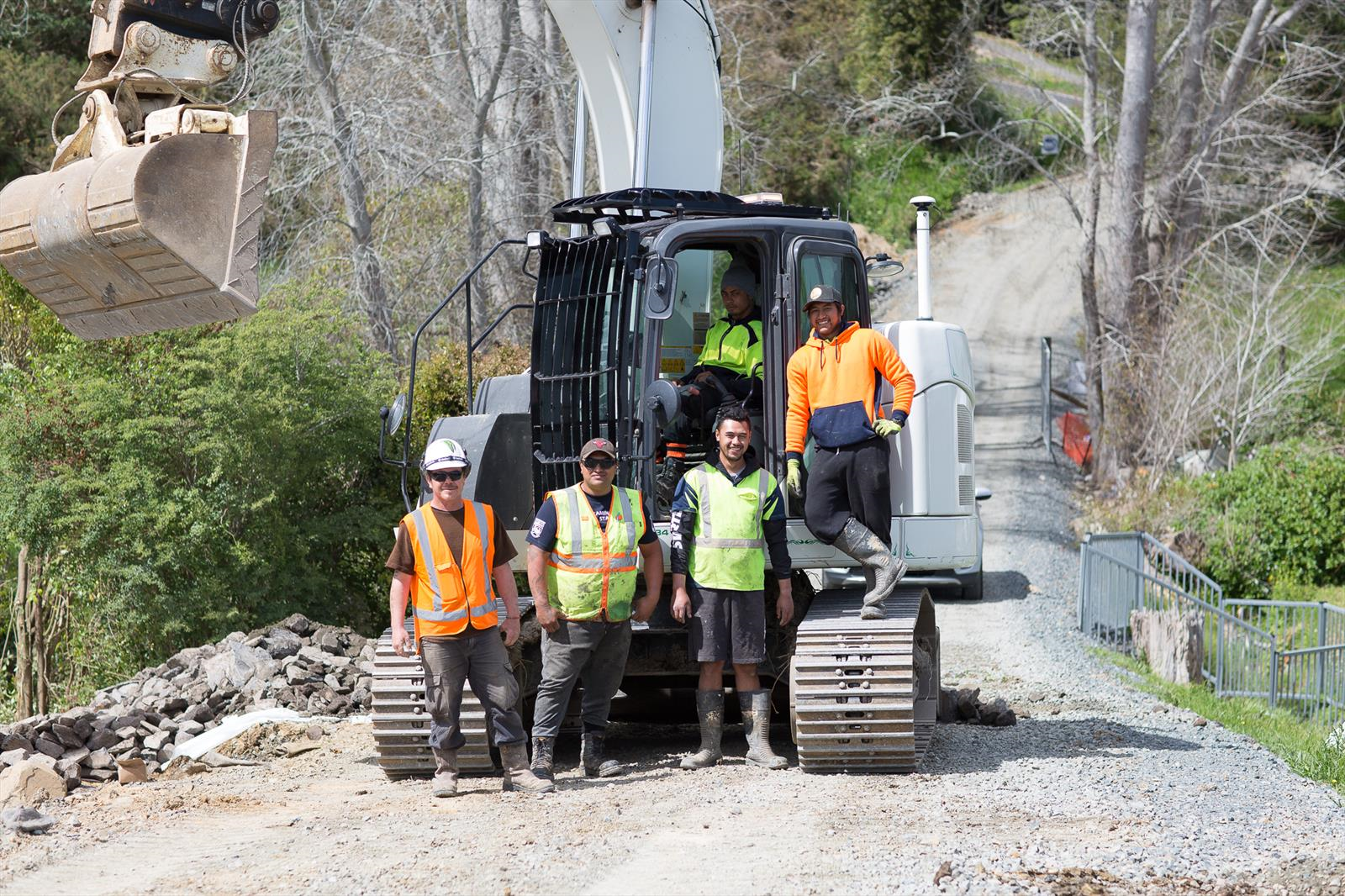 Through the successful long-established Cadetships programme Te Puni Kōkiri can provide up to $10,000.00 per each Māori individual ("cadet") that you provide with at least 6 months of structured and tailored mentoring, training and development.
Case Studies
Read more about some of the successful partnerships that we've had with some of the big companies across Aotearoa New Zealand and how they have successfully implemented the Cadetships programme into their organisation.
Application Form
The National Guideline and Application Form for a National application can be found here.
The Regional Guideline and Application Form for the Regional Fund can be found here.
More questions
For more information contact your nearest Te Puni Kōkiri Regional Office.
Frequently Asked Questions
View Frequently Asked Questions here
Events and Updates
Latest events and updates for this section are listed below.
Northdrill – Cadets making a difference for whānau

Only starting two years ago, North Drill Limited is providing people in Te Tai Tokerau with the opportunity to learn, grown and develop. The company which is owned by Bronson Murray (Te Rarawa, Ngāti Haua) and his wife Ida Jean (Te Rarawa, Ngāti Haua, Ngāti Kahu o Torongare), utilises the concepts of whakapapa and whanaungatanga to recruit and train cadets.