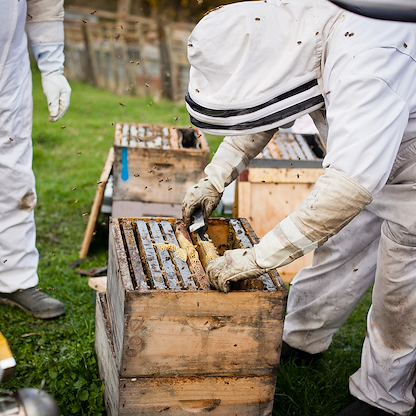 Te Puni Kōkiri works for Māori economic wealth to thrive through high performing people, assets and enterprises.
A thriving Māori economy will result in benefits for the wider New Zealand economy, including greater employment opportunities, higher incomes, and an expanded tax base.
Our work includes ways to unlock the potential of Māori assets and build economies of scale in primary production.
Māori land is administered under Te Ture Whenua Māori Act 1993 and Te Puni Kōkiri works on ways to maximise the use of land under that system.
A report He kai kei aku ringa – The Crown-Māori Economic Growth Partnership (November 2012) outlined a vision for Māori Economic Development including six goals to achieve that vision. Te Puni Kōkiri works with Māori and other government agencies to implement that vision.
He kai kei aku ringa literally means to provide the food you need with your own hands. This sentiment guides our approach to support Māori develop and grow their resources.
Events and Updates
Latest events and updates for this section are listed below.
Māori land owners shape proposed Advisory and Development Services

Māori land owners involved with the Māori Land Service case studies have responded positively to the opportunity to influence proposed Advisory and Development Services for all Māori land owners.

Report shows positive results for Whānau Ora

The latest report from Te Puni Kōkiri shows Whānau Ora has achieved positive outcomes for whānau and families across Aotearoa. Over 11,500 whānau and families were engaged through Commissioning Agencies' initiatives as at 30 June 2016.

Social Enterprise Summit Creates a Buzz

More than 120 people attended the first Social Enterprise Summit held at Parliament in early July.

Māori Land Owners Co-Design Māori Land Service

Te Puni Kōkiri has released a summary of the findings from the second series of wānanga held with Māori land owners earlier this year. The purpose of the wānanga was to ensure Māori land owners co-design the Māori Land Service and that it is fit-for-purpose. 

Brymer goes from Marae to Man-Power

After 10 years making their mark as professionals in the marae construction business, Brymer Group Ltd is rolling up its sleeves to help more Waikato whānau through the Māori Housing Network.