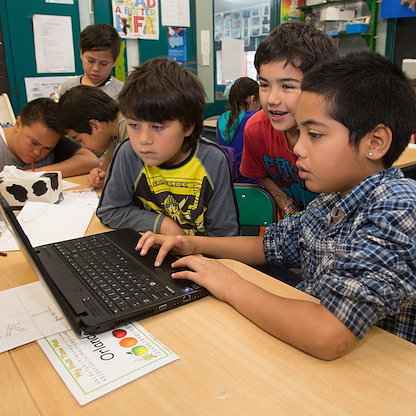 Te Puni Kōkiri works for Māori to be skilled, learned and innovative.
Increasing Māori skills will increase incomes and will enable Māori to have greater control over their lives and more freedom to carve out their own paths with fewer constraints on their choices.
Skills and learning benefits individuals, their whānau and communities, and in turn, the New Zealand economy.
We look at how Māori can acquire skills and knowledge, with an emphasis on increasing Māori achievement of higher-level qualifications.
Events and Updates
Latest events and updates for this section are listed below.
Taiohi Ararau | Passport to Life Launched

Minister Willie Jackson says it is important we ensure all rangatahi can engage on a pathway to employment, skills development and further opportunities. 

Thriving in an authentic Māori learning environment

The aim of Te Pā o Rākaihautū is to nurture the whole person; a-tīnana, a-hinengaro, a-wairua, a-whānau so that they stand with strength, pride, passion and purpose.

Te Puni Kōkiri hosts Australian indigenous business delegation

Australian Indigenous and Māori business leaders realise they both face similar barriers.

Camp inspires rangatahi to protect environment

A camp that connects rangatahi to the environment is opening the eyes and minds of Ngāti Porou descendants.

Mass haka to welcome fleet of waka

About a thousand people in Wellington are gearing up to perform in a mass haka on the waterfront, to pōwhiri a dazzling fleet of ocean-voyaging waka.