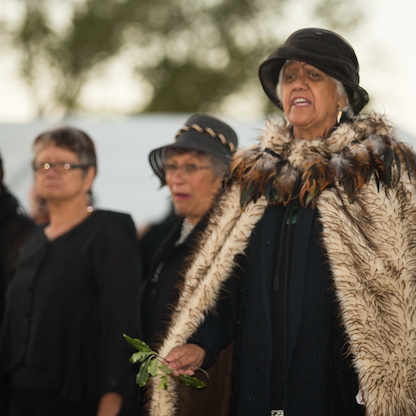 Te Puni Kōkiri works for the Crown to have genuine engagement and productive relationships with Māori.
Effective relationships between Māori and the Crown are necessary to achieve all Te Puni Kōkiri outcomes and wider outcomes across government.
Through joint and agreed action, both Crown and Māori will be better off and we work towards creating stronger connections and understanding.
Events and Updates
Latest events and updates for this section are listed below.
Pacific Training Workshop: An opportunity for indigenous collaboration

"We are looking for people with an interest in influencing international decisions on the environment; and joining a network of indigenous environmental monitors", says Tui Shortland, co-host of the Pacific Regional Training workshop on traditional knowledge.

Registrations open for World Indigenous Business Forum in Rotorua

Māori business leaders are encouraged to sign up for the 9th annual World Indigenous Business Forum as Rotorua gears up to host the international event.

Te Puni Kōkiri hosts Australian indigenous business delegation

Australian Indigenous and Māori business leaders realise they both face similar barriers.

Whareponga Papakāinga - The Legacy of Materoa

It has been a long journey for Whareponga whānau but it is all worth it. A new papakāinga development is paving the way to bring life back to their homeland.

Rangatahi taking on big business

Māori secondary school students have shown off their flair for entrepreneurship in a series of successful workshops that have recently wrapped up.